Lords of the Fallen is an extremely faithful homage to HexWork's self-proclaimed soulslike 'daddy', FromSoftware's Miyazaki – until it isn't. With deep character customisation, a dark fantasy world, gruesome-looking bosses, and melee-focused combat, the game felt unapologetically Dark Souls and Bloodborne-esque at many moments during my recent hands-off preview at GDC.
However, there are instances where Lords of the Fallen breaks character to try something new, something bold, or something "controversial", in the words of HexWorks' charismatic creative director, Cezar Virtosu, who chatted with me during the preview.
One aspect of the game that probably falls into all three of the categories above is Lords of the Fallen's Umbral realm – a mysterious, "parallel world" that sits behind the real world of Axiom. Despite being "eerily similar" to the overworld, Umbral has an aesthetically different appearance, and it may also provide different traversal routes like bridges or pathways that don't appear in Axiom. It can also be viewed in real time at any point by raising your lantern, and you'll also be able to navigate things like ladders or drained riverbeds that exist only in Umbral with your lantern out.
"If you ever feel challenged, if you ever feel like you're missing something, raise your lantern – you may find the answers there," Virtosu says. You can also send yourself to Umbral for a longer period of time with an ability called "Umbral plunge" for more advanced problem solving scenarios.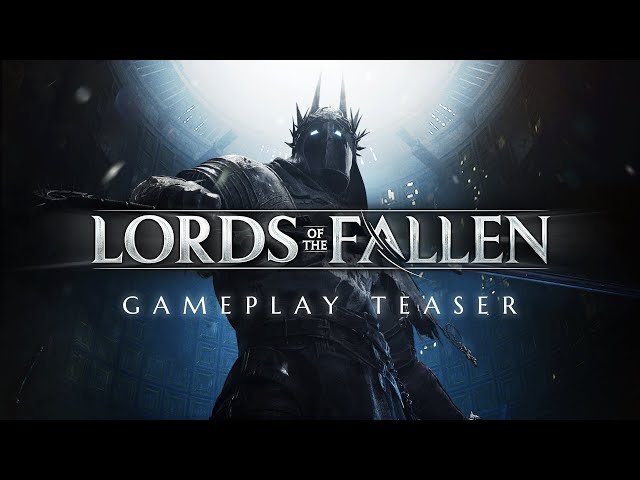 However, Umbral is far more than a visual or traversal gimmick – it is also where you go once your health bar drops to zero. Umbral acts as a purgatory – it provides a second chance to get your way back to the real world, or it'll be the place where you face a proper, progress-stealing death.
When in Umbral, which is populated with its own "apex predator" enemies, as well as those you'd fight in Axiom, your goal is to find an "anchor", an object which when interacted with will resurrect you. Spending too much time in Umbral will also increase your "mental whither", a kind of fatigue effect that will make trying to escape even more difficult. If you fail to find an anchor in time, or are clobbered down by the Umbral world's enemies, then you'll meet your true soulslike demise.
From the brief glimpse of this I saw, it's certainly not straightforward and is not an easy free revive. For hardcore Souls enjoyers though, this second chance mechanic probably won't sit well, something Virtosu seems to accept and is prepared to hear. This "taboo" bending of the rules, as he calls it, does come as a surprise given HexWorks' high praise and clear admiration of FromSoftware.
While it will cost you an amount of material you gather only from the Umbral world, you can even create and set your own Umbral anchors to make escaping that purgatory easier. 'Sacrilege', a die-hard Souls fan may scoff.
However, whether you love or loathe the concept, seeing anything to do with Umbral in action is pretty impressive. Lifting your lantern to uncloak this hidden world in real time is quite a marvel. HexWorks is going to make some clever puzzles and traversal moments with it too, and Virtosu says players will definitely need to do some "detective work" while in Umbral.
Outside of the Umbral realm though, Lords of the Fallen really does line up with some of FromSoftware's classics. Heavy connotations and references to religion, gothic architecture and a dark fantasy aesthetic, a deep progression system, melee-focused combat (with a sprinkling of elemental magic), and a range of gross, mysterious, and intimidating bosses. While for now I'll simply say that the majority of players will be well-served, keep your eyes peeled for more on Lords of the Fallen's bosses in a future article.
With my preview being hands-off and around 35 minutes long, I can't really speak to how things like the combat or the progression system feel, but what I can say with confidence is that the environments of Axiom and Umbral look very good in Unreal Engine 5.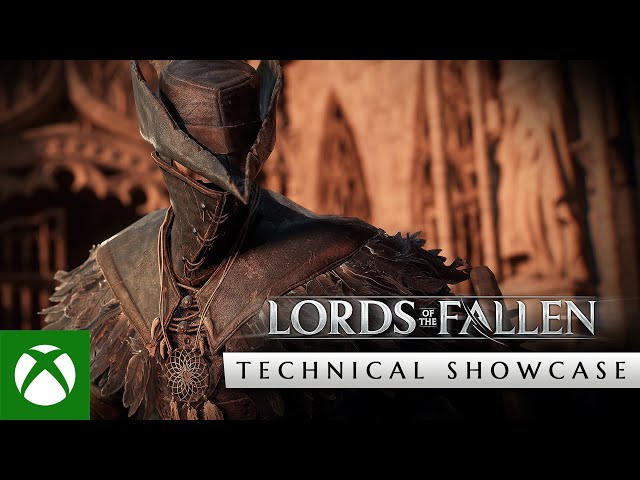 Lords of the Fallen also serves this visual beauty up in what Virtosu describes as a "semi-open world". While the final endgame area will only be accessible once five beacons found throughout Axiom have been "extinguished", the rest is all connected together through a series of T-junctions, to put it simply. While you can technically forge whatever route you want (Virtosu says he can't wait to see the strategies speedrunners use to blast through Axiom), HexWorks is currently working on perfecting its "golden path", which will take players through the game in a way that appropriately scales in difficulty.
Something also worth a quick mention if you haven't seen anything on Lords of the Fallen yet is the class system and character creator. Gone is the single protagonist from the game's predecessor, and in comes a customisable character that you can align with one of a yet-to-be-confirmed number of classes. I didn't see much of the class system or the character creator during the preview, but I did get a glance at a rather cool class that has a lot of fiery magic spells to play with.
While this was an early build, and I couldn't get hands-on, I was left feeling very impressed by Lords of the Fallen – even as someone who isn't really that big on soulslikes. Aside from some who may feel aggrieved at the "taboo", second-chance mechanic of the Umbral world, there is an awful lot for most FromSoftware RPG fans to get excited about.
Personally, it feels like HexWorks has struck the right balance in staying faithful to the formula and deviating away from it, just as FromSoftware did with Elden Ring last year, and that didn't turn out too badly, did it?
The Lords of the Fallen release date is yet to be nailed on, but the game will release before the end of 2023, according to HexWorks. The game will be available on PS5, Xbox Series X|S, and PC.
Expect for more on Lords of the Fallen and more GDC previews in the coming days.