Cosy games and farming games seem to have seen a sudden surge in popularity in 2022 and that is set to continue into 2023 with Lightyear Frontier, one of Game Pass' most interesting upcoming titles. Landing on an alien planet in a mech, you have to forage and farm the planet's resources to ensure you can survive. But, instead of making the farming tasks grindy, or monotonous, developer Frame Break is aiming to make everything fun and easy to do.
"It's intended to be like a farming power fantasy," Joakim Hedström, CEO of Frame Break, told The Loadout as he showed off the game's weapons and equipment during Gamescom. As a mech, you should be more powerful than if you were a scrawny human having to farm all day, so when using your weapons, you aren't going to have to feel the frustration of having to interact with each plant or crop individually.
Instead of hunching over individual saplings and tediously sprinkling them with a watering can one-by-one, your mech can shower a large area of your crops all in one go. Rather than digging individual holes and dropping each seed in, you can plant batches of seeds in one swift shot. Lightyear Frontier isn't about dawdling.
What's more, you can do multiple tasks at once, with each arm being able to perform a different action. You could be watering on your left arm, and planting seeds with your right arm. This streamlined process means that Lightyear Frontier doesn't feel like a chore – something many other games in its genre suffer from.
Simple weapon wheels, controls, and easy UI elements that show how your crops are doing also make everything impressively simple and intuitive.
While those simple actions will help you in the early game, as you progress throughout Lightyear Frontier, your farms will get much bigger and more time-consuming to maintain. But, Frame Break has also thought about how to improve that late-game experience as well.
Detailing the team's philosophy as wanting "to support those huge farms really quickly and efficiently", Hedström describes being able to do drive-by seed-planting and drive-by crop growing. Thanks to the Mech's caterpillar treads that it can equip with a sleek Transformers-style reconfiguration, you can actually drive around the game's map, in addition to walking using its two legs.
"So if you want to do a drive-by watering or harvesting you can, and that can be sped up with a boost in this mode," Hedström told me. When asked about specific scenarios like being able to drive between two plots of crops and spraying water on either side of you, Hedström told me that is possible.
With so many lifestyle and farming games tying you down to a slow trudge, Lightyear Frontier is a really nice change of pace. Having these giant plots of land that you zigzag your way through and being able to expand as you explore its open world is an exciting possibility.
Other actions like gathering and harvesting are also relatively easy to pull off, such as drilling for materials. Instead of physically pulling out a drill or chopping down a tree, your mech shoots out a small drill on a wire that will carve away at whatever it touches. While it's doing its thing, you can take on other tasks at the same time. For example, you can move around, harvest more resources with your other arm using a second drill tool, or even look around at the game's gorgeous environments, which have a Disney-level sense of majesty to them.
Frame Break clearly wants Lightyear Frontier to be malleable, freeing, and not restrictive. It doesn't want you to feel frustrated that you are locked into a specific action, like watering or drilling. It also doesn't want you to get bored, despite the inherently repetitive nature of the farming survival sim genre.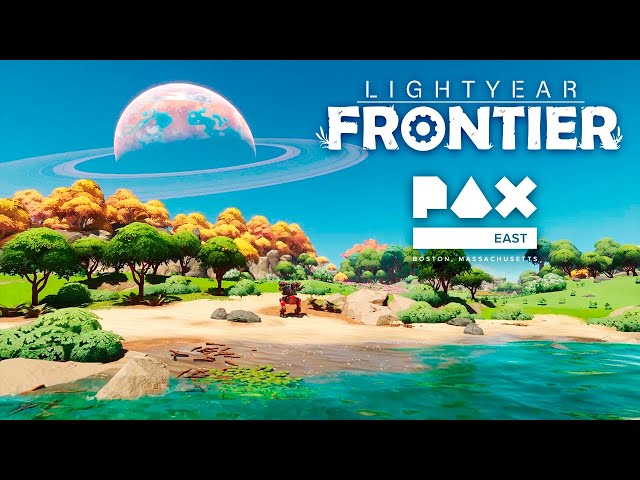 In an age where farming sims and lifestyle games like Animal Crossing and Disney Dreamlight Valley are full of limitations, Lightyear Frontier is pretty clear and bold with how it wants to ignore those trends and just let you do what you want with its beautiful and vast sandbox.
Xbox Game Pass Ultimate (1 Month) Xbox Game Pass Ultimate (1 Month) Microsoft $14.99 $1.00 Buy Now Network N earns commission from qualifying purchases via Microsoft and other programs.