May 24, 2023 The original version of this article contained screenshots of both the original and remastered version of Life is Strange. These have been replaced with a video from YouTuber 'violetowy'
The first episode of Life Is Strange was originally released all the way back in 2015, when it was en vogue to make your player base wait an eternity for each episodic chunk of the game to be released. But Life Is Strange is one of Dontnod's seminal games. It served as an outline for the type of experience the Francophone company wanted to bring to the table moving forward, and each iteration and new IP since has had a unique angle or strong message.
Now with the upcoming remaster, which gives the series a sparkly new lick of paint, we have a chance to experience the whole thing all over again — and it looks mighty fine.
Comparing moments from both the original and remastered versions in a video, YouTuber 'violetowy' showcases just how much of a visual upgrade is on offer.
Facial expressions and character models are probably the most noticeable changes. Chloe Price has more facial detail in Life Is Strange Remastered, like the freckles for example. There are even some outfit changes, such as Chloe wearing a beanie hat now and not a rubber shower cap. Her hair also looks like hair now, compared to the blue H.P. Lovecraft-esque tentacles of the original.
Max Caulfield also gets a similar treatment. Her facial features have more detail and are more defined, and there is a definite upgrade in her hair model. She also appears to have proper eyelashes now. This close-up makes it more obvious how the lighting interacts with the new models. The original's Max Caulfield, while artistic, suffers from flat colours and shading. Remastered Max Caulfield looks suitably dark and moody, fitting with the game's themes.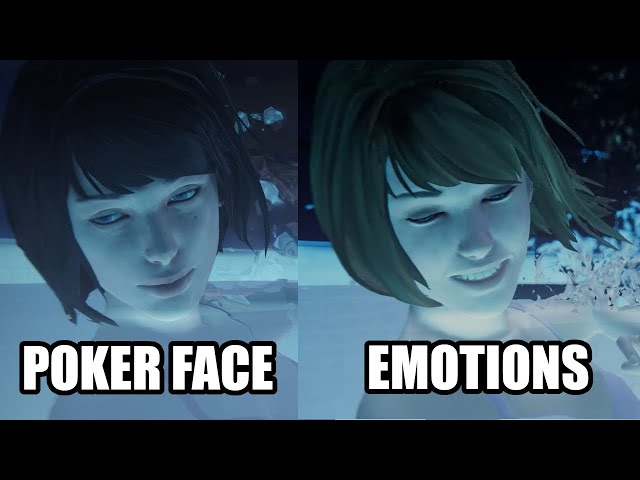 In a more emotional scene, Max shows off a lot more of these added details we'll see in the Life Is Strange Remastered Collection. For example, her tears are actually visible now — something that wasn't overt in the original — and they even reflect the light. On top of that, it turns out Max has zips on her hooded jacket. Who knew someone being upset would look so good?
The environments in Life is Strange, down to individual objects, have all been given a glow up as well. Everything looks sharper and less stylised, and the difference is truly noticeable.
Dontnod's classic is sure to ruffle some feathers in its remastered form. There will be purists who no doubt think that being able to see every pixel or enhanced lighting will change the original artistic intentions of Life Is Strange — and they might be right. But Life Is Strange Remastered does look good, doesn't it?