TT Games' Lego Star Wars: The Skywalker Saga has been in development for a long time. With over 300 unique characters to choose from across 20 iconic Star Wars locations, it's been a huge task for the developers and we can't imagine the COVID-19 pandemic has helped. Thankfully, we're one step closer to launch and TT Games has just shared a new trailer detailing the new combat mechanics being introduced to the game, alongside confirmation of an April 5 release date.
If there's one thing that has helped Lego games to stand out over the years alongside their unique sense of humour and block-based gameplay, it's the way they have played. From traversal to exploration, from vehicular gameplay to combat, the mechanics being used in Lego games have been basic and accessible. For the most part, this works well – however, TT Games has been trying to tweak this formula to broaden the horizons of their more-recent Lego games to some success.
In TT Games' most recent Lego game release, Lego DC Super-Villains, we saw improvements to the open-world systems in play, the local split-screen gameplay, and environmental interactivity. Now, it looks like TT Games has taken everything up a notch for Lego Star Wars: The Skywalker Saga. New combat mechanics shine as TT Games shares new information on how their new game will explore a Galaxy Far, Far Away like never before.
The new gameplay overview for Lego Star Wars: The Skywalker Saga treats us to new footage of all the new combat mechanics that we should expect to see when the game launches.
Unlike previous Lego games, this release is going to adopt traditional third-person shooter mechanics like reticle targeting and cover-based gunplay to offer a deeper experience alongside new skill trees and counter-attack melee combat. It's going to be a familiar experience for players who have played Lego games before while catering to Star Wars fans looking for a more engaging gameplay experience.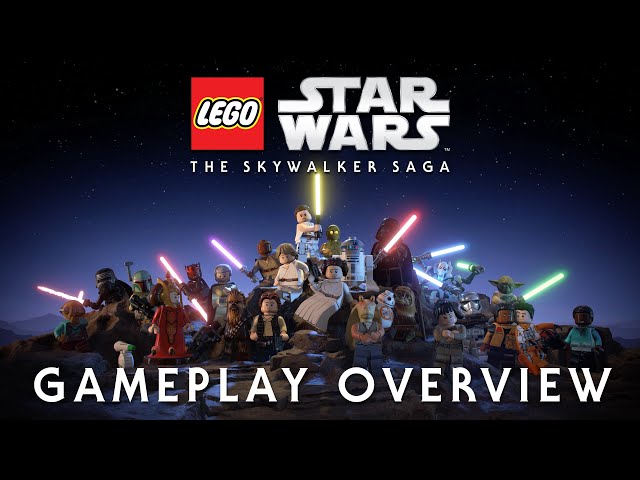 Lego Star Wars: The Skywalker Saga is going to be available on all platforms – Xbox One, Xbox Series X|S, PlayStation 4, PlayStation 5, Nintendo Switch, and PC – from April 5th. There's a whole galaxy out there to explore and this game cannot come soon enough.
If you're looking for something to play in the meantime, you can check out some of the best PS5 games to play in 2022 if you're team Sony or some of the best Xbox Series X games to play in 2022 if you're on the Xbox side.