Which side are you going to choose: United Earth Defense Coalition (UEDC) or the rebel Exo-Terrans? You'll need to decide fast on the battlefield of Leap, the new futuristic shooter from developer Blue Isle Studios. The Leap release date has landed, with frantic fights and soldiers riding hoverboards. And that's just the tip of the galactic iceberg.
After spending time in early access, developer Blue Isle Studios confirms that "Leap has arrived for both Xbox [Series X|S] and PlayStation [4|5]. The console community will be introduced to an immense market of content on day one with all the latest game modes, maps, PV's, weapons and mods." While Leap is still fresh onto consoles, the developer expresses "we have a lot more content on its way in the coming weeks and we can't wait to share with you all."
If some of your pals have already dove into Leap before, don't worry about being left behind. "Leap mercenaries have the option to crossplay to stay connected with both [PC & console]communities," the developer clarifies.
Leap sees players bear arms in developer-curated modes or user-generated content (USG), which is available at launch. The developer claims players can "dive in and create the FPS of your dreams", as support from Overwolf will aid Blue Isle Studios in bringing "some incredibly cool mods to the game."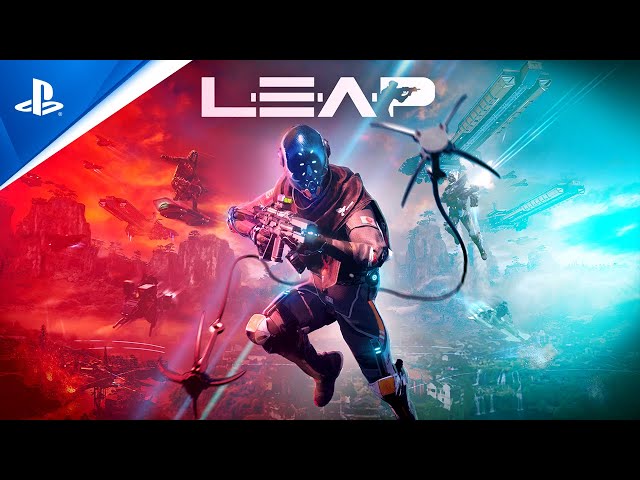 Leap's worlds are sure to be hit with Star Wars Jedi Survivor fans, as some maps have taken on a Kashyyyk-laden aesthetic. Squadded up or not, you'll find us roaming around on those awesome space hoverboards. Dominating these arenas is just half the fun though, as the game's custom-modded content already has a few modes to get excited about.
Featured USG modes include the Modern Warfare 2-influenced Hardpoint, Snipers vs Runners, and the floor-is-lava-inspired Hell Of The Mercenaries. Of course, you'll be rewarded for your hard work, no matter which mode you decide to do battle in. Whether it is via the game's planned Twitch Drops or simply playing the game, players are encouraged to check out "new and shiny items" from Leap's Black Market. "Items will cycle on a bi-weekly rotation, giving you more time to earn your way to the latest and greatest items," according to the developer.
Leap is available via the PlayStation and Microsoft storefronts respectively. While you're checking it out, don't forget to look through the PS Plus Extra and Premium March 2023 games or the Xbox Game Pass March 2023 games lineup.