Riot Games is once again feeding the notion that it's creating new content for its games in order to fund its music label. That's because the publisher has just released a new track ahead of the League of Legend Mid-Seasonal Invitational, and, yep, you guessed it, it's a banger.
Starts Right Here is the latest addition to Riot's ever-growing music catalogue, and while it's an absolute tune, it's a bit different to the songs that came before. This anthem is "three songs in one" according to Riot since it has a hip hop grittiness that matches the tournament's key visuals, an instrumental piece, and a rocky hook.
It's no K/DA, Pentakill, or True Damage that's for sure, but fans are already loving the lyrics sung by rapper Kenny Mason and Foreign Air, who, by the way, Riot found through the Fan Likes section on Spotify.
It's unclear whether this song was put together for last year's MSI, which was cancelled, but regardless of the delivery, fans are already loving it. You can listen to the song below: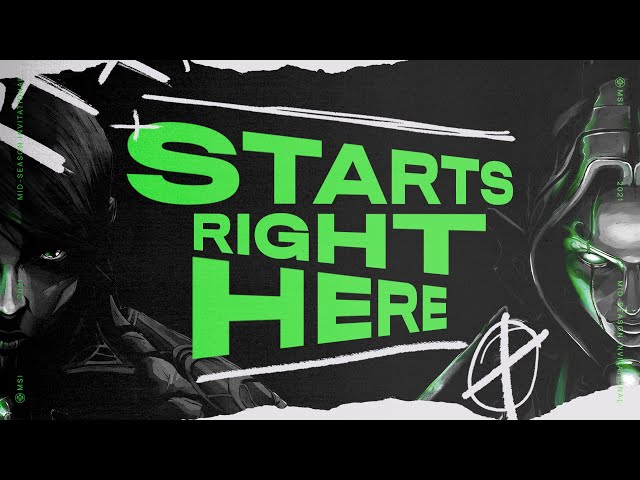 MSI 2021, which is taking place in Reykjavik, Iceland, kicks off on May 6 and concludes on May 23. You can check out the full schedule here.