Nintendo likes to spread out its game releases and it can be an excruciating wait between games in a series. Luckily, we're getting a double dose of Kirby this year. First, we got to platform in Kirby and the Forgotten Land, and now we get to play Kirby's Dream Buffet. But, is Kirby's Dream Buffet free to play, or will we have to fork out some hard-earned moolah?
In Kirby's Dream Buffet, our pink friend stars in a multiplayer party game similar to Fall Guys. Compete against other Kirby's in a downhill race to eat all the strawberries, grow bigger, and gain more mass for faster rolling in true Kirby style. He does love to eat pretty much anything, after all.
Read on below to find out if Kirby's Dream Buffet is free to play or not, as well as all the information on where you can get the game and how much it will cost.
Is Kirby's Dream Buffet free to play?
Kirby's Dream Buffet is not free to play. The game will cost approximately $14.99/£13.49 to buy from the Nintendo eShop. Kirby's Dream Buffet will be getting a digital release only, which means the only way to buy the game is through the eShop. You will not be able to purchase a physical Nintendo Switch cartridge.
Kirby's Dream Buffet will be releasing on exclusively on the Nintendo Switch. Check out the trailer below for more information on what you'll be doing in-game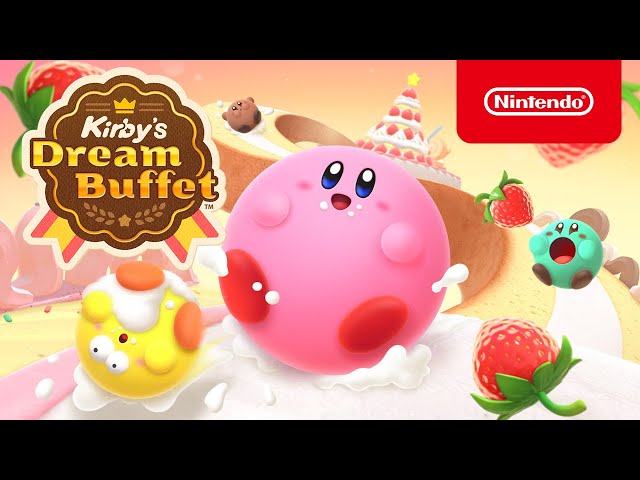 That's everything you need to know about Kirby's Dream Buffet and if it is free to play. Read more if you'd like to find out the Kirby's Dream Buffet release date and get ahead of the competition.