As if Nintendo didn't have enough games with cute mascots in, Kirby's Dream Buffet brings back the pink expander to suck up all kinds of food in a PvP multiplayer party game. Your goal, in true Kirby style, is to eat up all the food you can and roll downhill, with the more you eat meaning the heavier you get and the faster you roll. So, eating more than the other Kirby's in the game equals a big win. We know we'll be downloading the game on Switch when the Kirby Dream Buffet release date rolls around – will you?
It might look like Fall Guys with its bright colours and race to the finish line, but Kirby's Dream Buffet has the Nintendo charm that can't be replicated by anyone else. We can't help but think the Japanese giant leaning into Kirby's food-loving nature is going to go down as a hit when it rolls onto Switch consoles around the world, too.
That's why we've put together this handy Kirby's Dream Buffet release date guide, which also has the trailer and what we know about the game's gameplay. Read on below to find out more.
Kirby's Dream Buffet release date
Kirby's Dream Buffet will release on August 17, 2022.
The release date was announced during the Kirby 20th anniversary music fest live stream and it means it will hits its Summer release window. The game is not free to play.
You can find the trailer to Kirby's Dream Buffet below.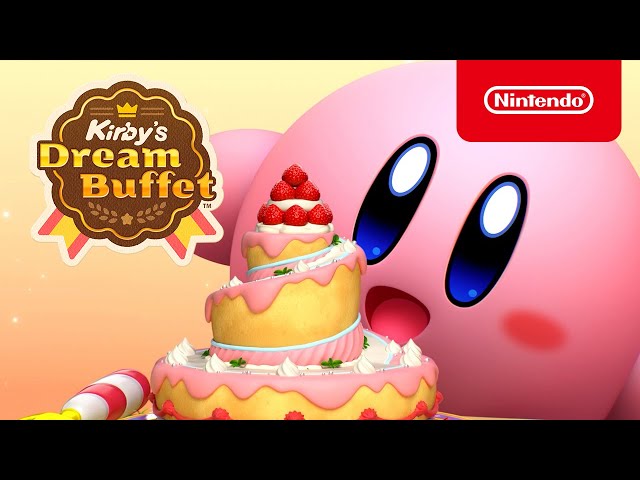 Kirby's Dream Buffet gameplay
The only gameplay we've seen so far is in the Kirby's Dream Buffet reveal trailer above. It depicts Kirby rolling through some delicious looking food in a party game similar to Fall Guys. We know you have to eat strawberries as you progress through the level. The more you eat, the larger and heavier you get, which means you roll downhill and towards the finish line faster than your competitors.
We'll update this section as soon as we see more gameplay from the Kirby game.
That's everything we know about Kirby's Dream Buffet release date, the trailer for the game, and what gameplay we've seen. Stay tuned for more game guides as the release date draws ever closer and we get our hands on Kirby himself.