You've probably heard the rumours, but now we've had it finally confirmed: Ubisoft has finally made a battle royale game. Hyper Scape, which dropped on PC, PlayStation 4, and Xbox One in summer 2020, is a fast paced free-to-play shooter that pits up to 100 players against one another in the neon-drenched streets of Neo Arcadia.
The battle royale, which was first revealed on July 2, 2020, marks Ubisoft's first entry into the battle royale market. The publisher made it clear at the Ubisoft Forward event on July 12 that the game has been built to be competitive – but cater to a casual audience through the use of Hyper Scape hacks, which are essentially abilities that can be upgraded.
Hyper Scape is also the first battle royale built with viewers in mind, and through a handy dandy Twitch extension, spectators can influence individual games through Hyper Scape events. So without further ado, here's everything we know about Hyper Scape including gameplay, weapons, hacks, live events, and more.
Hyper Scape release date
The Hyper Scape release date was August 11, 2020.
PC players were able to get their hands on it first though, through a special open beta.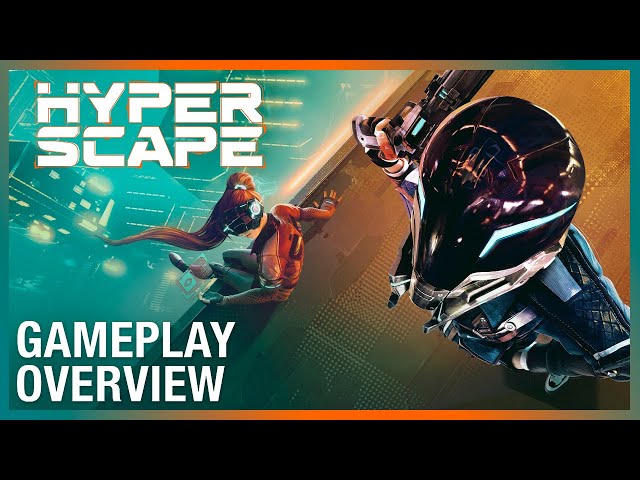 Hyper Scape platforms
Hyper Scape released on PC, PlayStation 4, and Xbox One. Ubisoft has not commented on next-gen consoles or the Nintendo Switch though.
Hyper Scape gameplay
Hyper Scape is a free-to-play battle royale that pits up to 100 people against one another online. Players initially drop into a location of their choice with only a melee weapon to their name, but there's lots of weapons and abilities called hacks to scavenge along the way.
Every player can have two Hyper Scape guns and two hacks equipped at any given time – but these can be swapped in and out as the game develops. While there's not a full list of hacks just yet, the trailer suggests players will be granted with abilities that affect offence, defence, or movement.
You can also fuse duplicates of weapons or hacks you find with your current loadout to create a stronger version of your weapon. So if you're looking to increase your gun's magazine capacity or damage, you'll need to be on the lookout.
Like other battle royale games out there, the playable area will slowly get smaller. There's no circles or force fields in Hyper Scape, instead building will decay as the arena becomes smaller and smaller.
If you're one of the lucky ones to make it to the final stage of the game, also know as the Showdown, then there are two ways to win. Players can choose to eliminate the remaining enemies – as is the way in traditional king of the hill style battle royales – or steal and hold a crown for 45 seconds. While this sounds easy, the crown holder – and their squad – will be marked for all to see, so be careful.
Last but not least, Hyper Scape also puts a unique twist on respawns. If you die in Hyper Scape, you're down but not out. You'll respawn as an Echo – which is essentially a ghost – and be able to scout the road ahead for your team for any possible enemies. If your team kills an enemy, they'll be able to bring you back as an active player through a portal they drop.
Hyper Scape modes
Hyper Scape has one main mode4. Crown Rush is the standard battle royale mode described above, which open to both solo and squads, but there are limited-time modes that come and go to keep gameplay fresh and entertaining.
Hyper Scape Twitch crowncast
Hyper Scape has been built with streaming in mind. Ubisoft has developed a Twitch extension called Crowncast which allows streamers to connect with their viewers in a new way.
The cutting edge extension allows viewers to vote for "game-changing" events, such as Infinite Ammo and Low Gravity, that affects everyone in the streamer's match.
The extension also rewards viewers with battle pass unlocks, as well as making it easier for streamers to team up with some of their fans through a direct invite system.
Hyper Scape cross-play
Hyper Scape does not have cross-play between PC, PlayStation 4, and Xbox One at the moment. It was planned for the game's launch, but this has been pushed back.
That's everything we know about Ubisoft's battle royale. If you want more on the world of Neo Arcadia, check out our guides on Hyper Scape hacks and Hyper Scape events – they'll serve you well for Season 1.