Do you remember Hello Neighbor, which blew up on YouTube and Twitch a few years back? Well, a sequel is on its way out at the end of the year with the Hello Neighbor 2 release date being announced today and the game is planned to hit Xbox One, Xbox Series X|S, PS5, PS4, and PC.
Tinybuild announced the Hello Neighbor 2 release date for December 6, 2022, meaning it is still a long way away. However, you can start playing today as a beta for the game is available to those who pre-order on the Microsoft Store, PlayStation Store or PC storefront of their choice.
The game has two editions to choose from, a standard one, with a deluxe edition offering the aforementioned beta access during April and five days of early access to the game, alongside exclusive DLC at launch. If you don't want to buy it, the game will also be available on Game Pass from December 6. You can even play a free Alpha on the Microsoft Store right now.
Key advancements with the sequel include improved self-learning AI as you try to avoid Mr Peterson who is stalking you and more varied environments and level design. You can check out the latest trailer below: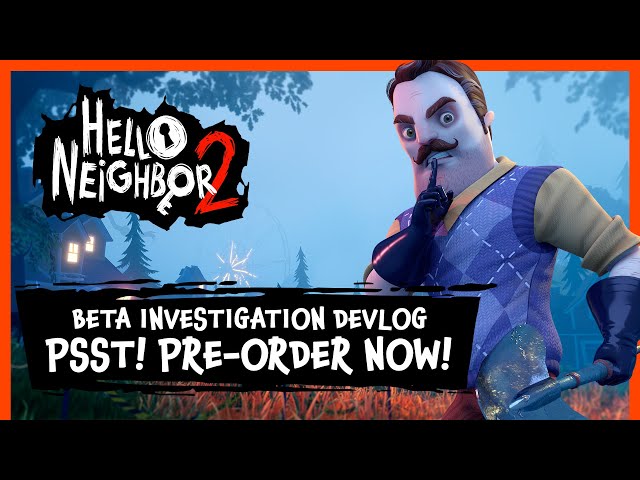 Will you be making an early purchase and checking out the newest entry in the series or are you going to clench your wallet and wait it out until this holiday season?