Halo Infinite's campaign Game Pass release is just around the corner offering a look at the next step of Master Chief's journey. Continuing on from the end of Halo 4 and the follow-up events in Halo Wars 2, 343 Industries has crafted a linear, traditional Halo campaign experience, interjected with a flavour of open-world sandbox action from more recent games.
With Halo Infinite's multiplayer being free to play, it isn't as obvious at first glance if the Halo Infinite campaign is included within Game Pass. Well thanks to Microsoft's commitment to the service, all of their first-party games will be included within the service so you don't have to miss out on the action in December.
Read on to find out more about Halo Infinite campaign's Game Pass release, including when you can begin pre-loading the game and what time access to the game's full campaign will be granted.
Is Halo Infinite campaign on Game Pass?
As mentioned above, Halo Infinite's campaign is on Game Pass and you will be able to play it if you are subscribed from December 8, 2021.
Pre-loading for the campaign is now live. You should then be able to get stuck in from 12 AM local time on December 8, although we are waiting for confirmation of the launch time from 343.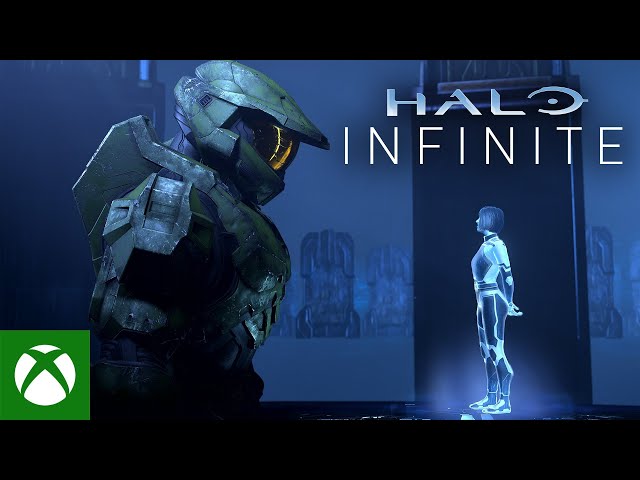 Something to look forward to in Halo Infinite:​

sniper Jackals in an open world on legendary difficulty pic.twitter.com/qvjArOnZ8T

— Xbox Game Pass (@XboxGamePass) November 28, 2021
Spanning more than a dozen games and countless other books, comics, and other pieces of media, keeping track of Master Chief's journey and what has happened so far isn't an easy task.
To give you a briefing before you jump into Halo Infinite's campaign on Game Pass, we have put together a list of the Halo games in order, so you can catch up ahead of playing Infinite.