One of the best aspects of the first game was its original and inspired cast of characters, and this trend looks to continue with all the Hades 2 characters. Though, you might be wondering whether your favorite characters from the first games will be returning for a second outing, especially with an all new protagonist taking center stage. Well, we've compiled all the Hades 2 characters revealed so far.
If it's anything like the first game, Hades 2 will have a stacked characters list, each with their own unique personalities and even Boons in gameplay to add some spice to combat. Undoubtedly, players will quickly find their favorite characters and upgrades to help them in their runs when the Hades 2 release date arrives.
All Hades 2 characters revealed so far
Here are all nine of the Hades 2 characters that have been revealed so far:
Melinoë
Hecate
Moros
Nemesis
Apollo
Dora
Hades
Chronos
Zeus
As you can see, there are already lots of characters in Hades 2, most of which are new appearances in the series, such as main character Melinoë and her sidekick Hecate. It's unknown whether the characters from the first game will be returning, though it is possible. I don't think many fans would complain about seeing Zagreus again, at the very least.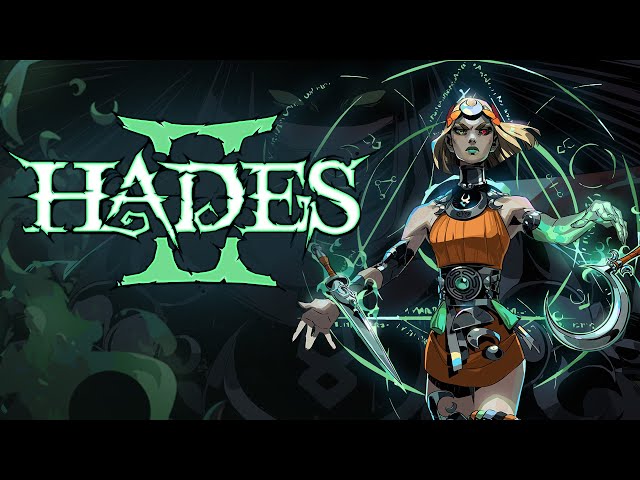 You can find a deeper dive into each of the Hades 2 characters below:
Melinoë
Melinoë is the Princess of the Underworld and the protagonist of Hades 2. While she's a new character in Hades 2, she's the daughter of Hades himself and sister of Zagreus, the protagonist of the first game. With the aid of Olympus, Melinoë seeks to defeat Chronos to save her father.
Hecate
Hecate is the goddess of witchcraft and looks to be Melinoë's sidekick and mentor, as showcased in the reveal trailer. In this trailer, they can be seen sparring to train Melinoë for a battle against Chronos and their forces.
Moros
Moros is the god of doom and one Melinoë's many allies on her journey. He appears only briefly in the reveal trailer, offering Melinoë an opportunity of some kind. While it's unknown what role Moros will play, it's likely they will either provide Boons during runs or offer an upgrade or service to the player.
Nemesis
Nemesis, the goddess of revenge and retribution, is another ally to Melinoë in her war against Chronos. Like Moros, who is in fact her brother, it's unknown what role Nemesis will play, though it's likely they will offer a Boon to the player to help out in battle.
Apollo
Apollo is the god of light and will provide aid to Melinoë in combat. From the reveal trailer, we know that Apollo offers Boons to the player:
Nova Strike – Your Attacks deal more damage in a larger area
Blinding Sprint – Your Sprint is faster and inflicts Daze on nearby foes
Clarifying Light – While standing in your Casts, gradually restore Magick.
Dora
Dora, also known as the Listless Shade, is another character that will join Melinoë on her journey. However, her brief appearance in the reveal trailer did not give all that much information on her role, including whether or not she offers Boons like Apollo.
Hades
Hades is the King of the Underworld, and you'll be all too familiar with him if you've played the first game. While he previously served as the antagonist, despite being Melinoë and Zagreus' father, he is now in need of rescue from Chronos… his father. I'm sure fans are eager to learn more about Hades' relationship with his daughter, especially as it looks to differ from his relationship with Zagreus.
Chronos
Chronos, the Titan of Time, is the main antagonist of Hades 2. Having escaped imprisonment from the depths of the Underworld, Chronos has captured Hades and has begun to wage war against Olympus, spurring Melinoë into action.
Zeus
Zeus, god of thunder and King of the Gods of Olympus, makes a return in Hades 2. Despite their rocky relationship, as Hades' younger brother, it makes sense why he would be helping Melinoë in her quest to defeat Chronos. As it so happens, Chronos is also Zeus' father, continuing the theme of uneasy relationships among the gods.
And that's all the Hades 2 characters we know of so far. While you wait for Supergiant's first ever sequel, why not dig your teeth into the best roguelike games, which Hades 2 could make its way onto.