A whole new story expansion is on its way to Grand Theft Auto Online on December 15 and hip-hop royalty Dr. Dre is its centre of attention. Having previously made a surprise cameo in the game's Cayo Perico Heist update, Dre has this time been given the spotlight by developer Rockstar.
According to Rockstar, GTA Online's 'The Contract' expansion will see you hooked up with Franklin Clinton and friends by Lamar Davis to help head up F. Clinton and Partner, which is described by the studio as "a new 'celebrity solutions agency' catering to the Vinewood elite." Of course, if you're starting up a talent agency then you'll need to have a good partner (this is where you come in), and one big-ticket client to get your name out there (this is where Dre comes in).
With DJ Pooh looking to connect Dre and Franklin, things are looking just peachy. That is until it transpires that someone has gotten their hands on Dre's phone. And it's not just any phone, either – it's filled to the brim with unreleased tunes Dre has produced exclusively for the game (that's GTA, not the rapper).
During what Rockstar promises to be a "wild and hilarious ride through Los Santos", you'll be joined by Franklin, an expert hacker called Imani, Chop the Dog, and plenty more pals as you track down and return the missing beats to their progenitor.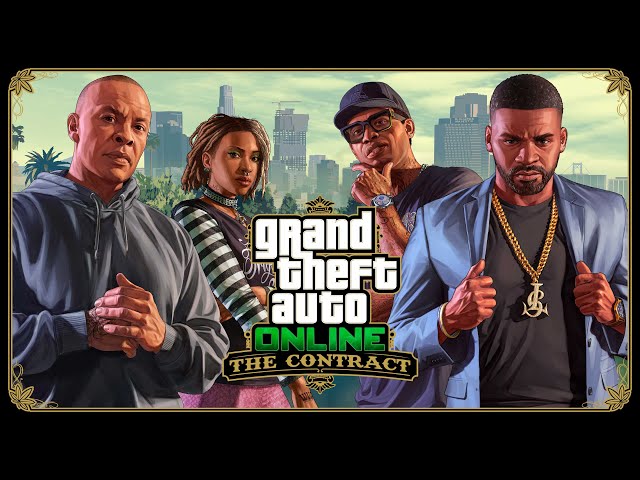 The news follows comments made by none other than Snoop Dogg back in October that Dre was working on new music for GTA in some capacity, leading many to believe he could be working on tracks for the unannounced GTA 6, but alas that isn't the case.
The wait for more news on the next game in the series continues.