There's few games that stand among the greats no matter which generation of consoles we're on, and Goldeneye 007 is one of them. Constantly spoken about as one of the best classic FPS games of all time, fans of the original as well as newcomers can finally play the game again when the Goldeneye 007 remaster release date comes around, and we're looking forward to it.
What's even better for both new and classic fans is that Goldeneye 007 remastered will be making its way onto the all Xbox Game Pass games list, so those with an active subscription can enjoy the game without paying anything upfront. If you're just as excited to play this 1997 classic in a new way, we're going to go over the release date now.
Goldeneye 007 release date
The remastered Goldeneye 007 release date will arrive on Nintendo Switch and Xbox Game Pass on January 27, 2023. On Switch, Goldeneye 007 will be available for anyone with a Nintendo Switch Online and Expansion Pack membership as part of the Nintendo 64 library of games. It will also be included in the Xbox Game Pass service so you can jump right in.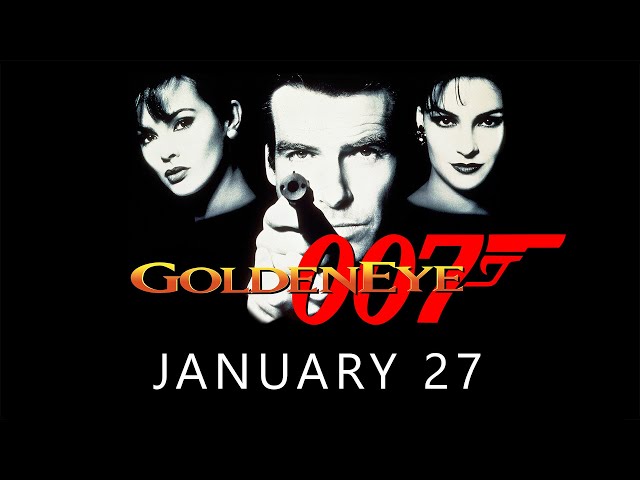 Goldeneye 007 gameplay
Most of what makes Goldeneye 007 special will remain intact, however, there are a few differences to make it worth playing. Xbox is said to have 4K resolution, smoother frame rates, and achievements for those who are completionists.
The weird part, however, is that the Xbox remaster of Goldeneye 007 doesn't have online multiplayer. As we reported in our Goldeneye 007 remaster reveal article, the Nintendo Switch version will feature online multiplayer, but the Xbox version will only have local at launch.
That's everything you need to know about the Goldeneye 007 release date. Hopefully, we'll be able to play this '97 classic in no time, and those who have heard all of the good things about this game will get to see what the fuss is about. If you're hoping to scratch that FPS itch while you wait, check out the best FPS competitive games right now.