We know it's felt like we have been waiting three Fimbulwinters for the God of War Ragnarök release date to arrive, but it really is almost here and Santa Monica Studios is stoking fans' fires with one epic trailer after another. However, the latest trailer shared by the developer has one important figure hidden in plain sight: Odin. That's right, the All-Father himself is ever-present in the latest God of War Ragnarök trailer and what he says suggests he's going to have quite an important role to play in the upcoming adventure.
During PlayStation's latest State of Play showcase, God of War fans were treated to another trailer for Santa Monica Studios' upcoming Ragnarök. Labelled as an Official Story Trailer, the footage offers fans an insight into what Kratos and Atreus are up against – and who they're going to be working with – in this highly anticipated sequel.
While the trailer does a fantastic job of teeing up a complicated relationship between Kratos and Tyr – the Aesir god of war who is referenced throughout the 2018 title – and it shows off some of the new realms and environments we'll be exploring, it also hints rather heavily that the friction between Kratos and the Aesir gods is only going to get worse.
Why? Well, because it isn't Tyr whispering sweet nothings and inflammatory comments in Kratos' ear in the new God of War Ragnarök trailer… It's Odin.
If you listen closely to the trailer, which you can find below, the voice talking to Kratos shifts around the 00:40 mark. It's Tyr at first, that much is obvious, but the second voice might not be someone you recognise – and there's a good reason for that. Eagle-eared fans have taken a look at the God of War Ragnarök voice actors cast and determined that this is the voice of Richard Schiff, who's slated to play the All-Father Odin in the upcoming release, and we're inclined to agree.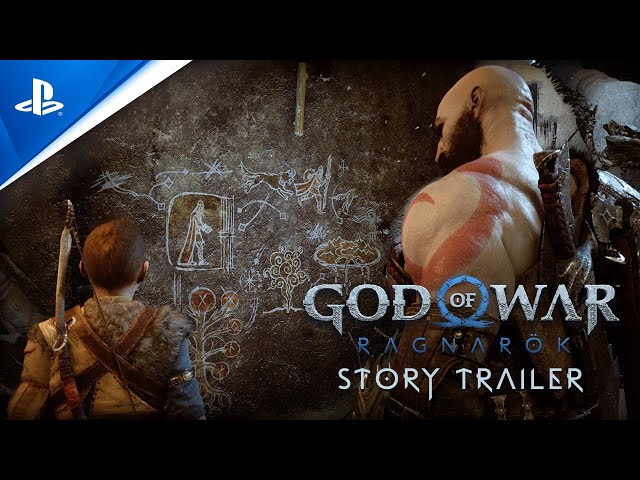 This is, of course, an exciting insight into the type of Odin we're going to be dealing with come Ragnarok. However, it's also quite concerning for Kratos' fate when you consider the fact that Odin is effectively poking the bear – trying to rile Kratos up – with his comments.
" You don't really want war, do you Kratos? All that blood on your hands… On your son's hands… What do you even know of godhood? In your lifetimes, has anyone ever worshipped you? Ever prayed to you? Can you even imagine that kind of love? No!
" You don't care about anything beyond yourself… Beyond the monster that kills without cause."
Yeah, we don't know a lot about whether Odin is going to get his hands dirty in God of War Ragnarök, but he's certainly got Kratos figured out. Everything he says is in antithesis to what Kratos is trying to become – a better man and a better father – and what he is trying to leave behind – a monster that kills without cause.
We know Kratos isn't going to care a lot about being worshipped, but we have a funny feeling Odin is going to press all the wrong buttons with what he's saying. He's stirring the pot and we can't wait to find out what it cooks up.
Is God of War Ragnarok going to be one of the best PS5 games out there when it comes out? We think it just might be.