Santa Monica Studios' God of War has been available on PC for a little while now – it was added to Steam on January 14, 2022. While we've seen modders make Kratos' arms absolutely massive, remove the game's Depth of Field settings, and even allow players to import their PS4 saves, a new God of War mod has appeared that easily takes the top spot. Channelling Fortnite, one modder has added Halo Infinite's Master Chief to God of War and has subsequently created one of the most epic battles in gaming.
Shared on social media by 'Kidskull51', but first developed by 3D artist 'MarcosRCRE', this God of War mod sees Master Chief take the place of The Stranger – who is subsequently revealed to be Baldur, Odinson and antagonist throughout the game.
Kratos and Baldur trade blows a few times throughout God of War's gripping narrative, but their first encounter is perhaps the most exciting – and the one that MarcosRCRE has shared with the world through his video on the Master Chief mod. This is the first time Kratos is tested in Santa Monica Studios' 2018 release, a comparably grounded fight that shows both character's raw strength in action.
Of course, we could talk about how incredible this fight – and the Master Chief God of War mod – is, but perhaps it's best if you check out the footage for yourself.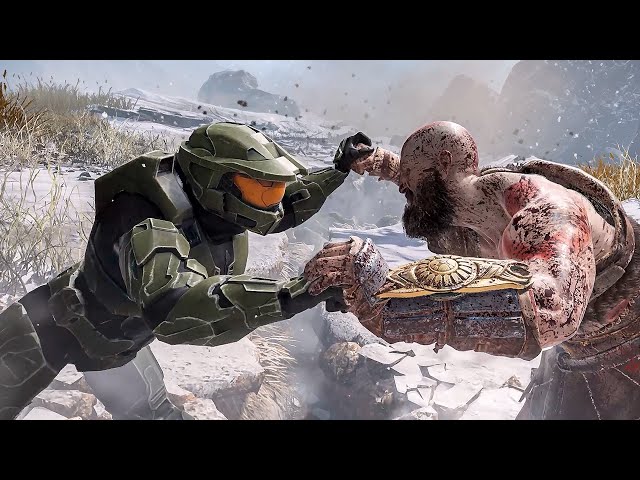 As you can see in the video above, MarcosRCRE (who goes by Marcos RC on YouTube) has uploaded the full fight between the two, totally unedited. It's a fantastic bit of modding over a fantastic gameplay sequence that reminds us just how much we'd like to see more collaboration between Microsoft and Sony when it comes to their IPs and the IPs of their partnered studios.
We know we're not seeing Kratos and Master Chief in the same game, officially, outside of Fortnite, but thankfully there are modders out there enabling players to create these epic moments themselves.
If you're a fan of modding things, then we have a few things you should check out. You can read up on the best Sifu mods right here, or the best Far Cry 6 mods here. God of War is also rumoured to be one of the PS Plus June 2022 free games – so, keep an eye out for that.