Juventus and Portugal forward Cristiano Ronaldo has announced his latest video game partnership, but it's not quite what you'd expect. The five-time Ballon d'Or winner has graced the covers of FIFA and PES on many occasions in the past, as well as some of the world's biggest magazines and printed publications.
However, CR7 is now making his debut as the character Chrono in mobile battle royale game Garena Free Fire. Operation Chrono releases on December 19, and is set in a "futuristic slum universe." It all sounds like they're trying very hard not to say the word Cyberpunk, but we will – and Ronaldo may have just surpassed Grimes as the celebrity cameo of 2020.
"It's a great feeling having not only a character in Free Fire modelled after me, but also having the whole universe within the game changing along with it," says Ronaldo. It's a pretty spectacular collaboration, but I suppose Ronaldo is used to having the whole world revolve around him by now.
The Portugal star has scored nearly 650 goals in over 850 career appearances, but he says he hopes "Free Fire players all over the world are just as excited as I am" for his first in-game appearance. He also teases new features and elements coming to the battle royale game in Operation Chrono, but we'll have to wait and see just what they entail.
Perhaps this could be the start of some huge sports and gaming crossovers – could Lionel Messi be the star of Fortnite Chapter 2 Season 6? Will Mohammed Salah be the next face of Valorant? It seems unlikely, but perhaps Ronaldo's move could precede a rise in cross-genre collaborations according to Matt House, CEO of SportQuake – one of the companies that facilitated the collaboration.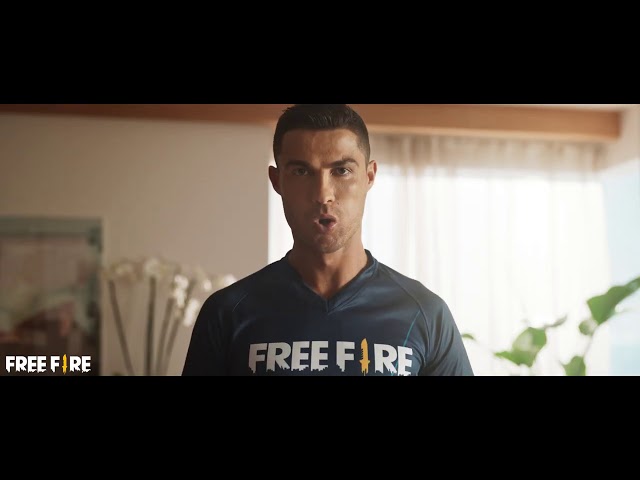 "Football, gaming, and tech are coming together to create exciting new collaborations and this one between Cristiano Ronaldo and Free Fire is on another level," he says. He also says that the move opens up "endless possibilities" for the future. So perhaps the Salah x Valorant collab is currently in the works…