After learning of the death of Ken Block, Forza Horizon 5 players have been paying tributes to the rally star from within the open-world racing game.
Block, who was killed at the age of 55 after a snowmobile accident, was one of the most famous names in rallying thanks to his stunt-filled videos on YouTube and social media making him a viral sensation. Off the back of his stardom, Block started his own rally team which came to be known as Hoonigan Racing Division, and over the years many modern rally cars and souped up classics have proudly worn the Hoonigan name.
Many of these cars feature in Forza Horizon 5, and the game is now awash with Hoonigans as players pay their respects to Block.
The r/Forza and r/ForzaHorizon subreddits are full of tributes, with both individuals and groups of players sharing screenshots and videos of them driving around Forza Horizon 5 in their Hoonigans.
Some have even recreated famous stunts or moments from Block's remarkable videos. Reddit user 'NotGnome' found the ideal place to recreate a famous image of Block in his Hoonicorn, a modified 1965 Ford Mustang that is also in Forza Horizon 5, at Pikes Peak, Colorado.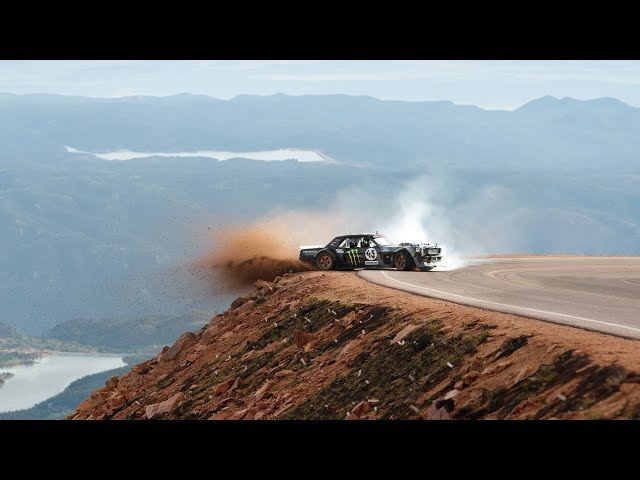 There are around a dozen Hoonigan cars that players can add to their collections in Forza Horizon 5, which include the 1986 Hoonigan Ford RS200 Evolution, the 1992 Hoonigan Mazda RX-7 "Twerkstallion", and the 1994 Hoonigan Ford Escort RS Cosworth WRC "Cossie V2".
Forza Horizon 5 developer Playground Games has also paid tribute to the late rally star. "He was a legend in motorsports and will be dearly missed. Our deepest condolences to his family and the team at [Hoonigan Industries]," its message on social media reads.