The time to sweat it up in Fortnite has never been this urgent, as the Epic Games battle royale game launches Fortnite Ranked across PS5, Xbox, and PC platforms. Bringing a new kind of tension to islanders in Fortnite Chapter 4 Season 2, the arrival of the new playlist rivals the likes of Infinity Ward's recently revealed Warzone 2 Ranked, too. However, Fortnite Ranked's implementation comes at the cost of a popular game mode.
Within the recent Fortnite update patch notes, players will have to wave goodbye to the Fortnite Trios playlist that is present in both standard Battle Royale and Zero Build. "Starting in Fortnite v24.40, Battle Royale and Zero Build will each have a Ranked option," says Epic Games in a newly unveiled blog post. However, Epic details "that with the launch of v24.40, we will be vaulting the Trios team size in Battle Royale and Zero Build."
Sadly for Fortnite Trios fans, there isn't a specific reason in the patch notes for its absence from the game at present. However, we can speculate that the mode will take on a Call of Duty-style approach going forward, with Epic Games putting the playlist into the rotation as and when they deem it appropriate.
This has been seen with the Warzone 2 third-person playlists, as well as Resurgence playlists in the past. The Warzone 2 Season 3 Reloaded release date also brought COD fans Warzone 2 Ranked, which features a similar system for players to flex on their peers.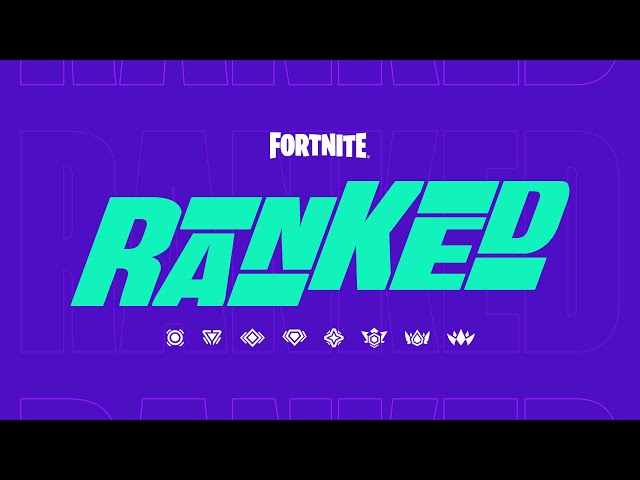 Demand for the mode's return is already fervent, though. Passionate players over at the Fortnite subreddit have already begun lobbying for the return of the mode, with Redditor 'Winterfoot' venting their frustration: "No reason for the removal and announcement on the day before is messed up. They knew this would be unpopular and they still did it and tried to sneak it under the radar."
However, if you're feeling up to the task, Fortnite Ranked has numerous tiers to acquire. Players who decide to test their might in the new playlist can work through the following Fortnite Ranked tiers:
Bronze
Silver
Gold
Platinum
Diamond
Elite
Champion
Unreal
While the tiers from Bronze up to Diamond will contain three ranks within them, Elite through to Unreal will only contain one singular rank within those tiers. The developer clarifies that "your starting Battle Royale rank and Zero Build rank in Season Zero will be based on your past match performance, as well as your performance in your first Ranked Battle Royale and Ranked Zero Build match."
Furthermore, reaching Unreal status means you'll claim that for the rest of the Season, even if your performance in future matches begins to slip. However, that doesn't mean there isn't still work to be done. "Upon reaching Unreal, you'll be given a number signifying your standing among Unreal players globally," Epic Games explains.
Will Fortnite Ranked propel the game further up the halls of the best battle royale games to play right now? Despite the lack of Trios, we certainly think so. Though, we'll need to get some practice in first before we go for that Unreal tier.