We know there's quite a lot going on in Fortnite right now, with Winterfest 2022 just starting, but there's still so much more to come from Epic Games' battle royale shooter – and you're not going to want to miss out on the new content that's coming. Popular Japanese superhero manga My Hero Academia is joining the Fortnite multiverse soon and we have everything you need to know about the Fortnite My Hero Academia skins release time and what to expect from this new collaboration.
First things first, let's talk about when the My Hero Academia content is actually coming to Fortnite. If you're waiting on it, you'll be pleased to know that Epic Games has confirmed that the Fortnite My Hero Academia skins release time is 16:00 PST / 19:00 EST on December 16 and 00:00 GMT on December 17.
Before we continue, it's worth pointing out that the timings above are based on the regular time the Fortnite in-game shop updates and new content is released. There's nothing to say the My Hero Academia content we're getting won't be released at a unique time – however unlikely we think that might be. So, take the above with a pinch of salt for now and we will update this (and you) if additional information comes to light.
But, if you're just here wanting to know what sort of My Hero Academia content is actually coming to Fortnite, we have you covered too.
Thanks to popular Fortnite leaker and content creator 'HYPEX', we know that a Deku skin is coming to the battle royale – and he appeared in the game's newest trailer. Beyond that, though, it's anyone's guess. Fans in this Reddit thread seem to think characters like All Might, Bakugo, and Uraraka will all make an appearance – and we're inclined to agree, if you look at the amount of content we saw from the first Fortnite Dragon Ball Z collaboration.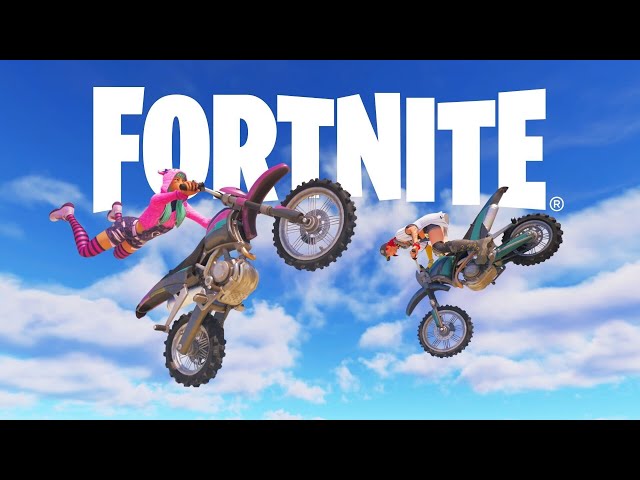 However, there's every chance that characters like Mirko and Himiko Toga make an appearance. We'll just have to wait and see what Epic Games has in mind. This is one of the best battle royale games out there and we can imagine only the best characters made the cut.
In addition to this, Epic Games has introduced a new Mythic weapon – Deku's Smash – to the battle royale. As you might imagine, this is something that has devastating effects on the area around you and could be something you want to keep to hand if you're looking for clutch plays in the final storm circle.
We can't say for certain, but the new My Hero Academia Fortnite Supply Drop assets data mined by reliable Fortnite leaker 'iFireMonkey' would suggest that you'll only be able to find the above Mythic in these limited-access drops. We should find out more about this in the coming days, though. For now, why not check out the best Fortnite landing spots for this chapter and how to beat The Ageless in Fortnite – both of these will help you make the most of your time playing.