In 2022, Cate Blanchett starred in the psychological drama Tár – a movie about a renowned conductor who is accused of sexual misconduct and subsequently has to deal with the fallout of these claims and the rather rapid deterioration of her career and personal life. In 2023, for some unknown reason, fans of Epic Games' battle royale wants to see Lydia Tár in Fortnite – and it's funny how little sense it makes.
If you're not sure what we're talking about, the long and short of it all is this: a comically bad edit of Cate Blanchett's Lydia Tár as a Fortnite Icon Series skin has cropped up online and quite a few people are properly on-board with it.
Interestingly, though, even though the edit itself is fresh, this isn't quite the new trend you might think it is. In fact, there's been a smattering of jokes online about Lydia Tár in Fortnite throughout the first few months of 2023. Before this edit, though, quite a few of them were focused on Lydia Tár conducting the soundtrack for the upcoming season of Fortnite – rather than being in Fortnite herself.
If you want to see the new edit making the rounds, we have an example of it below. However, this is something we've seen shared by countless people – we think 'shmomar' might be the account behind the original appearance of it, though.
You might think the connection between Fortnite and Lydia Tár is a rather strange one, and you'd be right, but Cate Blanchett's conductor is actually more connected to the realm of gaming than you might first realise – if you haven't seen Tár yet, anyway. It's also worth noting that her introduction as an Icon Series skin seems to play on the fact that, marketing the film, a Twitter account seemingly parodying Lydia (tweeting like she was a real person) was active for a little while on the socal media platform. It appears to be deactive now, though.
In the final moments of this dramatic story, we see Lydia Tár conducting the score for Monster Hunter World in front of an audience full of cosplaying fans and video game enthusiasts. Of course, it's important to reiterate that Lydia Tár is a fictional character, but this is something of a sign that her life is starting to get back on track after the tumultuous events of the film. However, as this Polygon article on the film's finale also explains, it's something that is in stark contrast to what she's used to – a fall from grace – but it's also something that aims to show that compositions like video game soundtracks are equal to more extravagant orchestral performances technically.
So, when you consider the fact that everyone and everything seems to be appearing in Fortnite, is Lydia Tár really that strange? Well, we still think so, a little. But, perhaps this battle royale needs to start exploring these darker characters – who are we to say what's good enough for Fortnite and what isn't. This is one of the best battle royale games out there for a reason, adding Lydia Tár isn't going to change that.
Saying all that, UEFN is already peaking with an epic Fortnite GTA San Andreas Grove Street map, so an orchestral hall doesn't seem too out of the question.
You can check out a trailer for the movie below: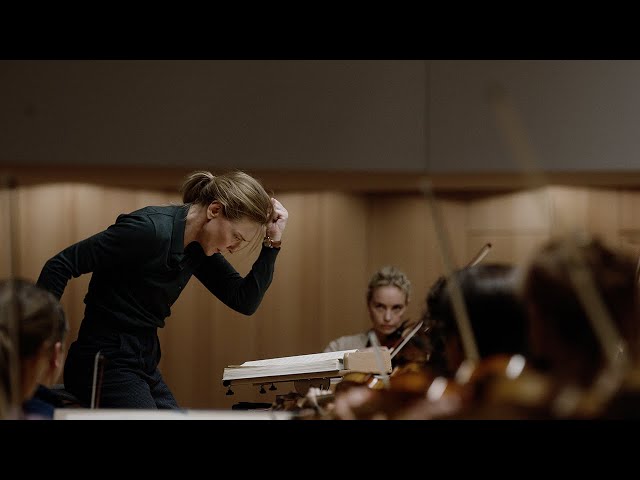 If you're on the fence about Tár, or you just want a TLDR of what the film is about, you can check out The Digital Fix's Tár review right here. You can also find out how to watch Tár for yourself here.