Epic Games' next era of Fortnite Creative has seemingly just started with the release of Unreal Editor for Fortnite (UEFN) and the introduction of Unreal Engine 5 tools to the battle royale's sandbox mode – a mode that is being dubbed as 'Fortnite Creative 2.0' online. Showcasing what this tool can bring to the table, Epic Games seemingly invited a handful of Fortnite Creative content creators to put the new system through it's paces ahead of launch. While we're all still waiting to play a remake of the original Fortnite Island map using this tool, someone has already recreated the iconic Grove Street from Grand Theft Auto San Andreas and GTA 5; it's seriously wicked.
Shared on social media by 'BeyondCreative', an Epic Games-partnered game studio that develops experiences and games for brands in Fortnite Creative, Grove Street – one of the most iconic locations in the Grand Theft Auto series – has been built with UEFN by 3D artists Daniel Peta and Paulo Corona.
In the short clip, which you'll be able to see for yourself below, you can see that there is an incredible attention to detail when it comes to each house's design and the surrounding environment. With detailed foliage sprouting from the sidewalk, graffiti scrawled on the walls, and trash littering the cul-de-sac, it's certainly a level of detail you don't expect to see in the cartoonish battle royale shooter.
However, while you can also see a strange torch-lit cave environment in the teaser showcasing what UEFN from BeyondCreative below, it's clear – as they say – that this is only the beginning.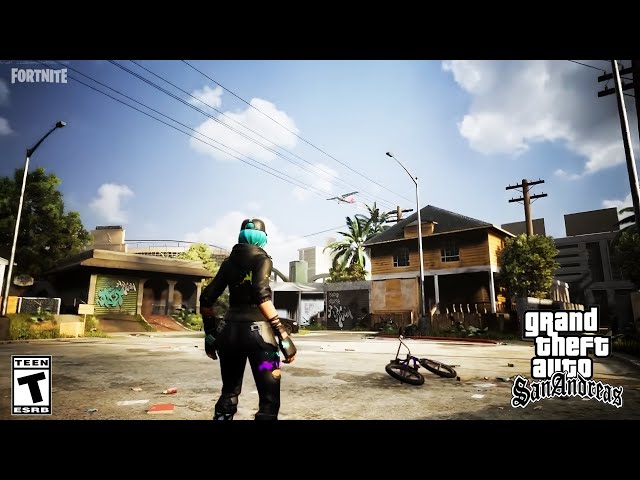 This new Fortnite Creative tool is going to open up this battle royale's sandbox nature to any manner of weird and wonderful creations. From seemingly improved asset detail to lighting improvements and environments that feel alive, it really is the dawn of a new day for Fortnite. You can check out the official UEFN trailer for yourself below, if you're looking for a glimpse of what's possible with this new tool.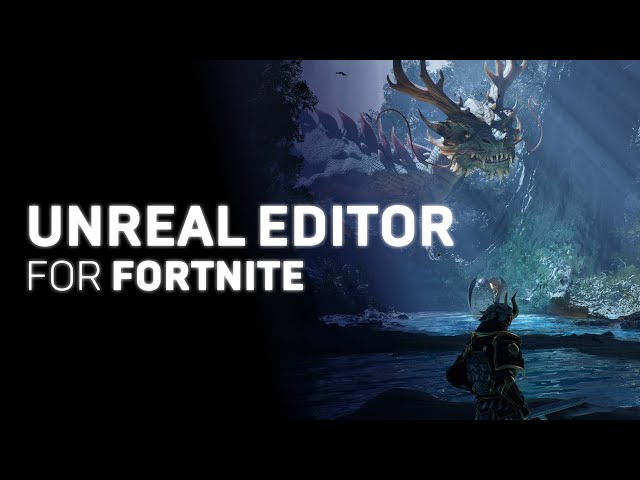 If you're wondering just what level of detail Fortnite Creative creators are going to have to play with when it comes to UEFN and the introduction of Unreal Engine 5 to this battle royale, the aforementioned BeyondCreative 3D artist Daniel Peta has shared a more in-depth look at a BMX bike model he created for the UEFN demo seen above.
You can check it out for yourself below – it's safe to say that we're impressed with it.
We know the Fortnite Resident Evil bundle is disappointing for Leon Kennedy fans, but we might see a full remake of Resident Evil 2's Racoon City police station – or something similar – in Fortnite sooner or later. So, we're sure we can all deal with some disappointing cosmetics.
You can find out all the best Fortnite Creative codes right here – and we'll make sure we keep it up to date with more UEFN experiences when they become available.