Fortnite is pretty much synonymous with collaborations at this point, and even though many get shoved into the Item Shop, there are quite a few collaborative events too. One big event for January is the Fortnite Kid Laroi concert date, where players will be able watch an animated version of the Australian rapper perform.
With the most recent update in Fortnite, there were leaks of a Fortnite Kid Laroi Stay emote, which is arguably the most popular song to come from the artist. That wasn't the only thing to arrive, as we finally get to use the Fortnite Falcon Scout drone in our normal matches, but as The Kid Laroi takes over a radio station in the game, we're looking forward to the upcoming concert. But when is it?
When is the Fortnite Kid Laroi concert date?
The Kid Laroi concert date is rumoured to be on January 27 at 3 PM PT / 6 PM ET / 11 PM GMT / 12 AM CET. While the live experience will happen on this day, players can view the concert up to three months after it finishes, until April 27 at the same times.
It's likely that, similar to the Ariana Grande and Travis Scott concerts, that The Kid Laroi concert will offer an experience that takes us into different realms, more like an experience instead of a concert. We expect the artist to perform a range of his hit songs, including STAY, Without You, and hopefully, Pikachu (because that song is great). You'll also get to hear his new song, "Love Again", at the event.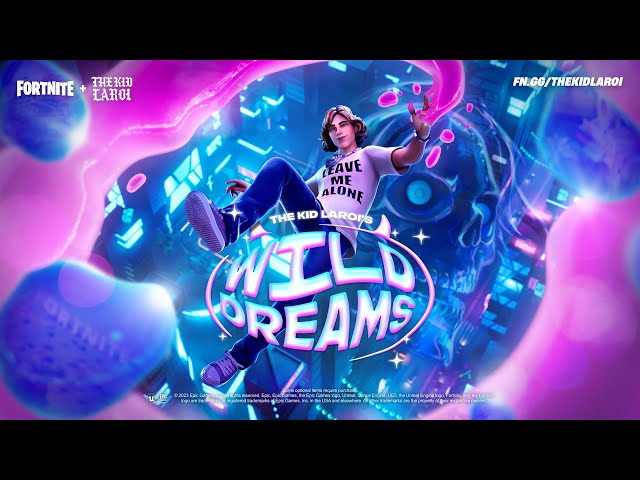 That's the Fortnite Kid Laroi concert dates for anyone looking to experience the rapper without leaving their home. While you wait for the upcoming event, you can experience some new perks that can be found in our all Fortnite augments guide, and soon, you will able to unlock Geralt in Fortnite, so long as you have the battle pass.