Industry veteran Ulf Andersson, currently CEO at 10 Chambers Collective and an integral part of bringing both Payday and Payday 2 to life under Overkill Software, has been a driving force in game development for decades – and his analytical approach to creation has had to have had a positive impact on the titles he's been a part of presenting to the world. However, as with every exciting venture in life, it isn't always a success. Discussing the closure of Grin with NME, a studio Andersson founded with his brother in 1997, Andersson has revealed that his failed Final Fantasy spin-off pitch – Fortress – actually made someone cry during meetings with Square Enix.
Now, the world has known about Grin's Final Fantasy title for a while now – a game that Games Industry Biz reported as "still in development" shortly before the studio was closed due to bankruptcy – but details on the situation have been light. Well, until now.
As explained by Andersson and NME, Grin was "making a western spin [on Final Fantasy] that's more of an action RPG" – a game that would be a spin-off set in the world of Final Fantasy 12. It was specifically designed as "something for a Western market", according to Andersson, "otherwise they could have just done it themselves".
His vision for the game was "something with a much darker tone than the usual Final Fantasy fare", NME says, that would involve "sacrificing" and "killing [characters]" to "make the drama work" and unique from FF series games that had come before. Codenamed Fortress, this title was being created with the mindset that it was the first western-developer Final Fantasy game out there – a series that has fans globally.
However, it sounds like Square Enix wasn't totally on board with what Andersson and his team had planned.
"I was going through the story at Square Enix in England", Andersson explains to NME, "and I was saying 'and then this character dies, and this is what happens to this character… this guy in the office was crying in the background of this meeting".
As you might imagine, this wasn't a good sign of what was to come and Andersson goes on to reveal that he feels as though communication issues between the English office and Japanese office at Square Enix were this project's downfall. "It just felt like we were getting further and further away from what they wanted and what we agreed on.. Then, they look at it and they're saying 'this is not what we ordered'", Andersson admits.
This was something of a last straw for Andersson's studio Grin; it had pushed out three games that year that all reviewed relatively poorly: Terminator Salvation, Wanted Weapons of Fate, and Bionic Commando. However, Andersson has bounced back and then some since then with Payday, Payday 2, and an unannounced heist title in the works.
If you're sitting there wondering what this upcoming title might be like, all you have to do is check out GTFO – 10 Chambers' other game. Here's a trailer: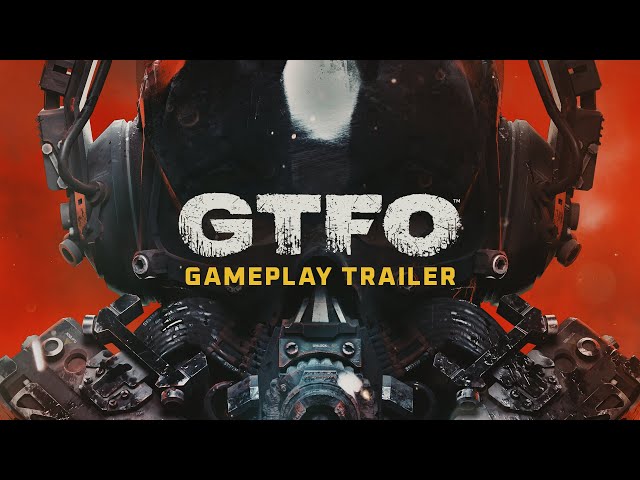 It's also worth reading up on everything we know about the Payday 3 release date while you're here – this isn't being developed by Andersson's 10 Chambers Collective (which you can find out more about here), though. However, his studio is working on "that heist sh*t" – so, there's certainly an announcement in the pipeline somewhere. You can also read up on the Final Fantasy 7 Rebirth release date here, if you're a fan of that series.