Yes, Far Cry 6 is getting a major new expansion more than a year after the launch of the game and it looks like a wild ride. But when is the Far Cry 6 Lost Between Worlds release date?
Well, you won't have to wait too long as the expansion will be here super soon! The expansion is mostly separated from the main campaign, with its own guns, progression, and land to explore. So, you won't need to be a Far Cry 6 mastermind to be able to jump in and get a taste of Lost Between Worlds.
Far Cry 6 Lost Between Worlds release date
Far Cry 6 Lost Between Worlds is set to release on December 6, 2022, on PS5, PS4, Xbox Series X|S, Xbox One, and PC. This means the expansion launches just one week after its initial reveal.
The expansion offers a brand new story-based experience that takes place outside of Yara and also inside it as a host of otherworldly creatures have invaded.
Far Cry 6 Lost Between Worlds story
This extraterrestrial story sees a vessel called FAI become entrapped with Dani in the encasement for 5 million years. Your goal is to traverse the rifts of Yara, fractured simulations of the region infused with extraterrestrial elements that bend space.
You can check out a tease of that story with the trailer below: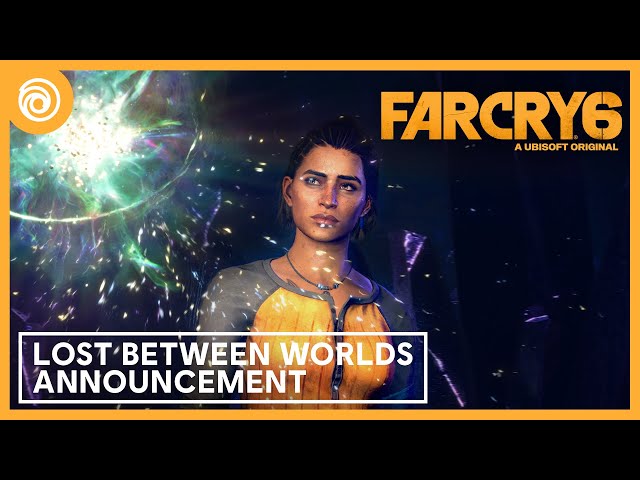 Far Cry 6 Lost Between Worlds gameplay
With a mixture of puzzles and combat Lost Between Worlds tasks you with finding five shards in five different rifts. Each time you retrieve a shard you will become more powerful in the expansion and the full range of combat options will be available.
In the expansion, you will have two different ammo types, red and blue ammo. To defeat enemies, you will need to match the ammo types to be able to deal high damage to the enemy with the matching colour.
Each rift has shortcuts that make each run quicker and runs through each rift can be repeated. Progression between them can be saved between playthroughs by finding glints in the world and the goal will be to collect all five shards in one run through the rifts.
You can checkout an overview of how the gameplay will work below: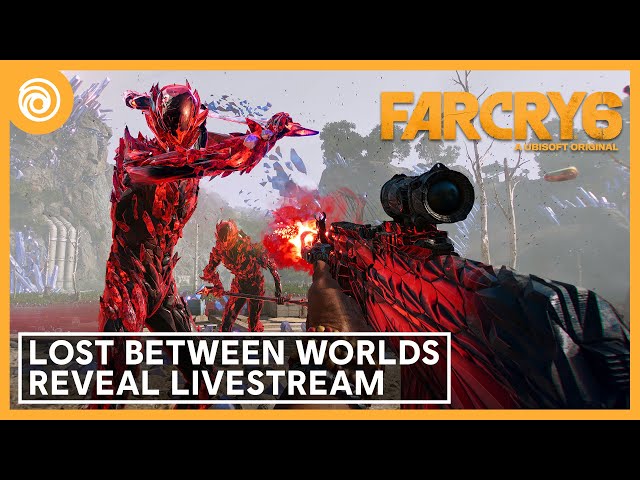 And that covers everything you need to know about the Far Cry 6 Lost Between Worlds release date and the expansion as a whole. Are you planning to jump in and check out this mind-bending new entry in the series? If so check out some of our Far Cry 6 guides to see what gear you should be running in the game with our Far Cry 6 walkthrough.