It's time to get excited about Fall Guys again, isn't it? The Fall Guys Season 2 release date is on the way and Mediatonic has just offered us an insight into what we can expect from the next season – and some of the new Fall Guys skins we're getting are seriously out of this world. If you want to know all about the new Fall Guys Season 2 skins, you're in the right place.
The big news of the Fall Guys Season 2 announcement, if you don't count the incredible new set of space-themed stages, is the fact that the Fall Guys Season 2 season pass will let players unlock a Spock skin (from Star Trek), a Xenomorph skin (from Aliens), and a Hatsune Miku skin (from Maker Hikoshiki Hatsune Mix). This information appears to have been released ahead of embargo by Japanese outlets due to a posting on the Japansese-language Fall Guys website detailing Season 2 and its' content.
We know this is the sort of thing Fortnite players are used to, but these collaborations are pretty big news for fans of Fall Guys. The Fall Guys Season 2 season pass is going to feature over 100 rewards in total – including other cosmetics and emotes alongside some awesome skins.
If you're not a fan of the aforementioned skins above, you'll be pleased to know that there's going to be a wider selection of space-themed cosmetics up for grabs that include strange robots, engineering aliens, and awesome astronauts. You can check out all the skins below:
Fall Guys' Season 2 update is also going to introduce a new limited-time event to the bean-battler: '3, 2, 1, Space!'
During this event, players will need to repair satellites throughout the space-themed stages available to earn points. These points will earn you exclusive cosmetics like the Satellite Relay Rucksack, the Mission Patch Pattern, and the Space Bean Nickname. There's also 200 Kudos up for grabs, so it's worth checking out. While you're here, you can also check out the Japanese version of the Season 2 reveal trailer below: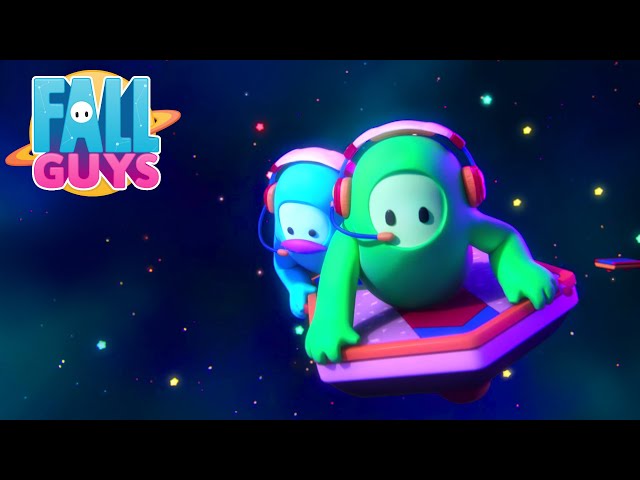 This is going to be a huge season for Fall Guys and we can't wait to see what else the creative minds behind the game have to offer in the future. If Fall Guys isn't your jam and you're looking for more on the best free PS5 games and the best free Xbox games, you can find that out here.