If you're an avid player of the bean-on-bean action-platformer from Mediatonic, you'll likely be waiting with bated breath for the Fall Guys Season 2 release date to roll around and bring new content to devour. We get it, you want to grab your friends and throw them off the edge of the map and to their doom.
Season 1 brought Fall Guys to new platforms like the Xbox Series X|S and saw the integration of a free-to-play model into the game. This no doubt helped introduce vast numbers of new players to the wacky antics of Fall Guys.
Below, we've put everything we know about the Fall Guys Season 2 release date, as well as details about the season's trailer and stages too. This guide will be updated as we draw nearer to the release date and we get more and more official announcements from Mediatonic themselves.
Fall Guys Season 2 release date
Fall Guys Season 2's release date is set for September 15, 2022. The season was originally set to be released at the end of August, but it is now set for later this week.
The previous season will wrap the day before, so if there are items in the Season Pass that you want but still haven't unlocked yet, you have until the end of August to obtain them. Anything you don't unlock by then will be forever locked away.
Fall Guys Season 2 trailer
The Fall Guys Season 2 trailer is here and it takes the Fall Guys to space with a galactic-themed season, called Satellite Scramble.
The new cinematic trailer shows off the new season, with more coming later this week.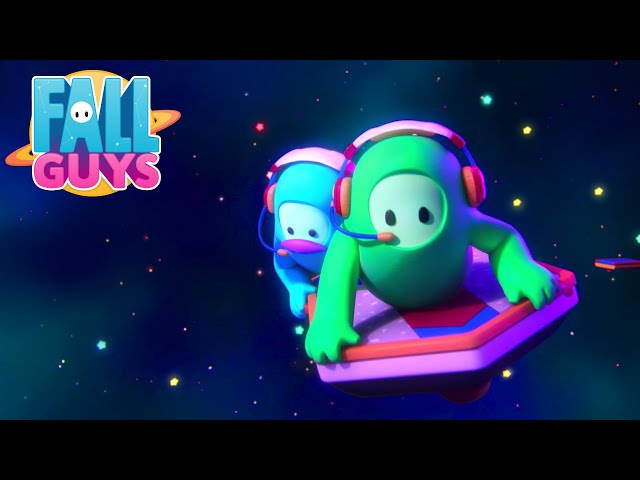 The season skins will also include characters from Star Trek, Hatsune Miku, and the Xenomorph from Alien. You can see the full list of Fall Guys season 2 skins here.
Fall Guys Season 2 stages
There are eight new stages with Fall Guys Season 2. These are:
Cosmic Highway
Frantic Factory
Hex-a-Terrestrial
Hypedrive Heroes
Pixel Painters
Space Race
Starchart
Tiptoe Finale
Cosmic Highway is a high-paced race where players hop across rows of moving platforms. Pixel Painters asks you to hop on tiles to spell out the correct patterns, while Starchart asks you to take a leap of faith and walk the invisible paths to the end of the race.
Space Race asks you to race through the stars while Hyperdrive Heroes is the sequel where you have to stay on the hoverboard without falling off. But, instead of reaching a goal, the hoverboard will go in a circle and you have to survive.
Frantic Factory asks you to fall around and bash buttons to get points. Next, Hex-a-Terrestrial, is about navigating a collection of floating platforms. But, you can't make a single mistake. Finally, the Tiptoe finale sees four squads tip-toe their way to the victory.
At launch on September 15, an event called Satellite Explorers will go live in-game and allow you to unlock the Space Bean nickname, 200 Kudos, the Satellite Explorer nameplate, the Space Icons pattern, and the Satellite backpack.
This is everything we know about the Fall Guys Season 2 release date, its trailer, and the stages you can play on at the moment.