Every MOBA is known for its unique set of heroes and Evercore Heroes is no different. Vela Games is bringing a diverse and unique set of Evercore Heroes characters to the table each with their own unique powers and style.
Right now, we have a look at the vast majority of them, although gameplay details are still light as to how they will all play in the PvE setting of Evercore Heroes, rather than a PvP focus. But, we can at least find a favorite and a class type that fits you ahead of the Evercore Heroes release date.
Evercore Heroes characters list
There are 16 confirmed Evercore Heroes characters:
Lotus
Cynder
Beko
Fyn
Remy
Shade
Zari
Blink
Maxx
Riiva
Sydian
Grayce
Kaine
Oria
Skye
Syrus
You can find a deeper dive into all the characters below. Right now we only have the images of the characters so we don't know how each of them play. But, you can still get a good look below.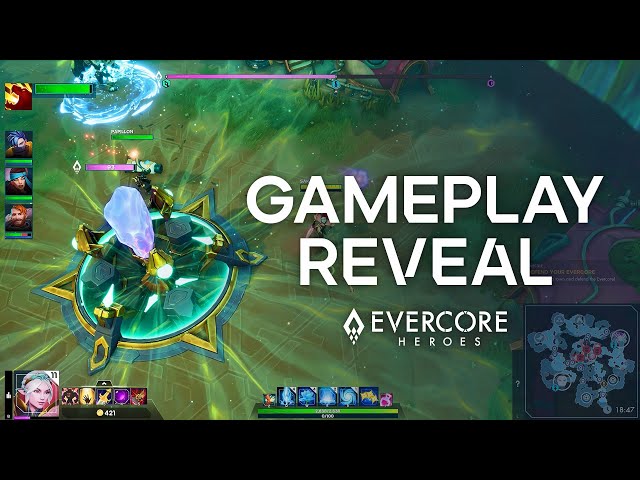 Lotus
Lotus offers an incredibly unique style with her pink armor and green headband.
Cynder
Cynder wields fire and is certainly going to heat up the battlefield in the moment.
Beko
Beko is cute, but will deliver a massive wallop with his weapon.
Fyn
The hulking beast that is Fyn will dominate lanes in a match.
Remy
Remy's technological armor will offer up his own style of fighting in a match.
Shade
Shade brings style, glamour, and sharp attacks to the fight.
Zari
Zari has a long-range bow that can cover a lane from afar.
Blink
Blink brings her tech to the fight with a unique style showing she is ready for any fight.
Maxx
Maxx might be mighty in looks, but don't let his stature fool you as he can surprise you.
Riiva
Riiva's brining her mighty yell, strength, and weapons to the fight in Evercore Heroes.
Sydian
Sydian brings his imposing look and powers and some lovely golden yellow accents on his armor.
Grayce
Grayce's robotic form offers up something unlike any other hero in Everocre Heroes.
Kaine
Kaine may capture your heart and your attention in a fight with his abilities.
Oria
Oria's mighty rocket launcher is set to cause an explosion in a match.
Skye
Skye is one of the most visually distinct characters in Evercore Heroes with a great color scheme to boot.
Syrus
Why so Syrus? That's how Syrus looks to use, but we reckon he will make an impact in the game.
There appears to be a total of 20 for the full launch of the game, as shown on the official Evercore Heroes website. But, you can get an overview of what to expect with each one below, based on what we have seen ahead of the Evercore Heroes beta in June.
That covers the Evercore Heroes characters. The game has a lot of potential, especially with its PvE focus and the unique characters definitely give the game a striking identity. Does it have a chance to make it onto our best MOBA games lists? We definitely think it might