A new video from the Disney Speedstorm Youtube account has confirmed that the game will be coming to PlayStation 5 and Xbox Series X|S, alongside previously assumed versions for the PC and Nintendo Switch. The game was first announced back in February via a Nintendo Direct.
Developed by Gameloft, a company primarily known for its Asphalt series of mobile racers, the game is set to see Disney characters like Mickey Mouse and Captain Jack Sparrow compete in Mario Kart-like battle races. More characters and tracks are set to be added to the game over time via upcoming seasons, so if your favourite Disney character didn't make the cut, it's possible they'll join in at a later date.
The game will be free-to-play on launch, and eager players looking to scratch that multiplatform kart racing itch can pre-register for the game on the Disney Speedstorm website to be among the first to play. Cross-platform online multiplayer, as well as local splitscreen, has also been confirmed, so players will be able to join races with their friends regardless of their choice of platform.
From promotional art and trailers, we can ascertain that the following characters will be making an appearance either at launch or in the new future:
Mickey Mouse
Donald Duck
Captain Jack Sparrow from The Pirates of the Caribbean
Elizabeth Swann from The Pirates of the Caribbean
Fa Mulan from Mulan
Li Shang from Mulan
James P. 'Sully' Sullivan from Monsters Inc'
Belle from Beauty and the Beast
The Beast from Beauty and the Beast
Baloo from The Jungle Book
Mowgli from The Jungle Book
Several tracks have been teased as well, with Pirates of the Caribbean, The Jungle Book, and Monsters Inc themes being shown in promotional material. Whether it'll add Marvel, Star Wars, or Kingdom Hearts-themed racers and tracks is a question that will be hot on the lips of players around the world, as there has been no confirmation as of yet.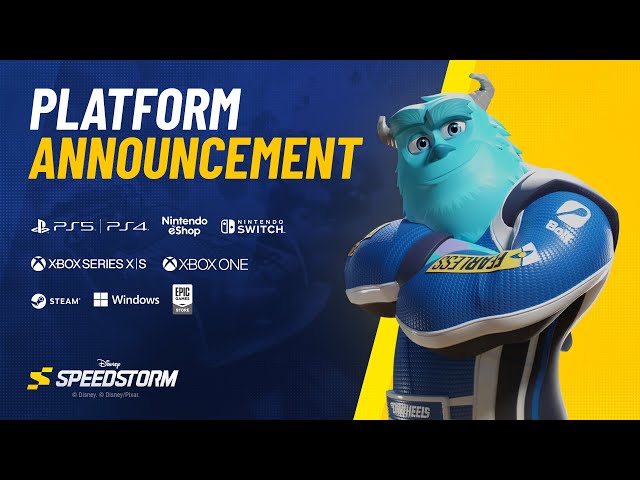 As PS5 players continue to enjoy the latest April update to Gran Turismo 7, and as Xbox owners continue to hunt treasure chests in Forza Horizon 5, it remains to be seen whether current-gen console owners will make the switch to the more cartoony vibes of Disney Speedstorm. We'll just have to find out when the game releases later this year.