When is the Diablo 4 beta release date? If you're eager to fight waves of demons and spend hours collecting loot from bodies on the ground, then we've got good news for you: the action role-playing game is getting it's first hands-on soon ahead of its full release on PS5, PS4, Xbox Series X|S, Xbox One, and PC.
With a fresh story and with elements of dark fantasy, Diablo 4 will place players in the role of one of the traditional Diablo 4 classes to fight many different types of hellspawn. Even though in the Beta players won't have access to the whole game, it will be a good opportunity to check if it's worth buying the game or not.
Diablo 4 beta release date
The Diablo 4 beta release date is March 17 – 19 for early access pre-orders and March 24 – 27 for everyone on both consoles and PC.
The beta will begin at 9 a.m. PDT during the early access and open beta period and run until 12 p.m. PDT on March 19 and then until the same time on March 27. This was confirmed by Blizzard.
The beta will happen during these two weekends only. Keep in mind that the first weekend is for those who have an Early Access code while the second will be open to everyone. The beta will be available to PC Windows, Xbox Series XS, Xbox One, PlayStation 5, and PlayStation 4. To those who are looking forward to it, the battle in hell is closer than ever!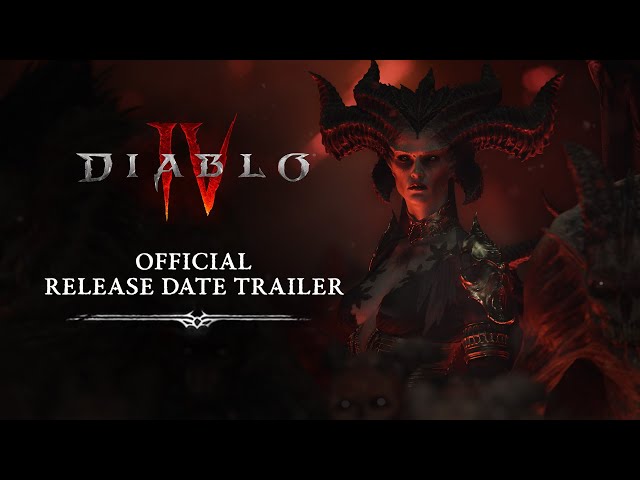 How to get access to the Diablo 4 beta
To access the Diablo 4 beta you need to:
Pre-order Diablo 4 on your platform of choice
Wait until the open beta
The first way as mentioned is by pre-purchasing the game, which gives you an Early Access code. In the case where you have a code, you need to redeem this code on the Diablo 4 beta site. With this code, you will have access to the game during the first weekend of beta from March 17 to 19 on the platform of your choosing.
If you haven't bought the game yet, you will get access to the Diablo 4 beta during the second weekend. From March 24 to March 26, people can play the beta on any of the platforms the game is being released on. There isn't, however, any confirmation in terms of the exact date the download of the beta will become available for everyone prior to March 24.
Diablo 4 beta content and features
During the Diablo 4 beta, players will have access to the initial part of the game which includes the Prologue and the whole of Act 1, where they will get to know the first zone of Diablo 4: Fractured Peaks.
On the first weekend, Early Access players can explore this area full of ruins and demons with three classes: Barbarian, Rogue, and Sorcerer. Two other classes, Druid and Necromancer, will become available only on the second weekend when the beta is open to everyone. Because you can level up each character up to level 25, you will be able to have a good idea of how they work.
But there is more! While you try each class and see which one you enjoy the most, you might have the opportunity to test it in a battle against a world boss throughout the Diablo 4 map. During the two weekends, at selected times, a world boss will spawn. This is a great chance to see how the class you choose plays when confronting a strong adversary as well as acquiring some loot for your characters.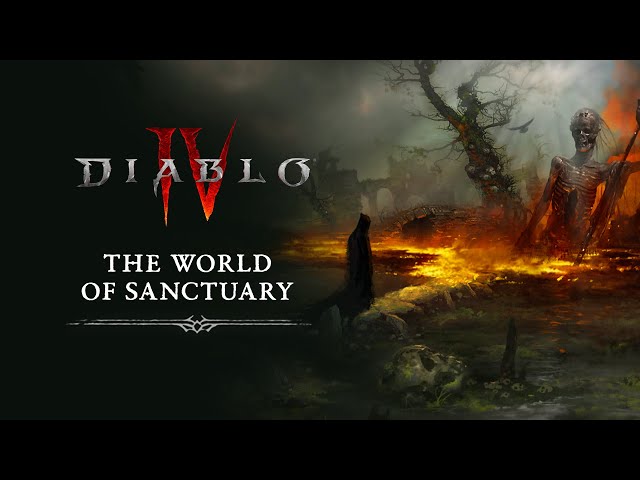 Playing the beta with a group of friends is going to be possible since both online and couch Diablo 4 multiplayer co-op is going to be available. By slashing demons with a party, players have access to a bonus 10% experience, which can be quite helpful in reaching the max level during the weekend. When calling your friends to play together, it's important to keep in mind that the online co-op is for a party of 4 or fewer players.
If players want to group up with their friends during the Early Access weekend, there are two ways to do this. For couch co-op, it's required that only one player has an Early Access code. On the other hand, for online co-op, all players must have a code – except in the case of two people in this group playing via couch co-op.
There are no limitations in terms of time spent in the game, but players can only create 10 characters per Battle.net account. It's also important to know that, even though the progress players have in the Early Access weekend will be transferred to the second weekend, at the end of the Beta, all characters will be deleted. Even so, rewards can be unlocked during the Beta and, in case you're brave enough to do so, you will receive them once Diablo IV is officially launched.
Now you should know when the Diablo 4 beta release date is as well as everything you need to know to participate and what the beta will give access to. If you are not sure about what class you're playing during the beta, be sure to check our Diablo 4 guides for extra help.