We know the fact that there's a Dead By Daylight dating sim spinoff game coming out is almost too good to be true, but what if we told you it was coming out right now? Shocked? Excited? Horny..? Well, whether you're any one of those things or more, you can jump onto Steam and get your hands on Behaviour Interactive's Hooked On You right now. However, what if you're any one of those things and you play your games on a PlayStation 5 or an Xbox Series X? Well, Hooked On You might be a PC exclusive for now, but the developers haven't ruled anything out.
Discussing the idea of a console release for Hooked On You with press during an event prior to the Behaviour Beyond showcase on August 3, head of partnerships Mathieu Cote didn't rule anything out and, if anything, teased that an announcement regarding this was coming with his non-committal response.
When asked directly whether we could see this dating sim on console storefronts in the future, Cote responded with the following in a hilariously dry tone: "It is not impossible; it has not been announced at this point – I think [that] is what I'm supposed to say."
So, what do we make of that? Well, like Cote says, it's certainly not impossible to see this dating sim show up on consoles in the future – there's certainly a Dead By Daylight community on both PlayStation and Xbox, as the asymmetrical horror game has been available on both for quite some time now.
However, there's just no telling when we could see this happen. From what we can tell, it feels as though Hooked On You is a passion project that was sparked largely by fan interest. With that in mind, it could be that there would need to be a significant amount of fan interest to see this game on consoles before Behaviour Interactive consider it.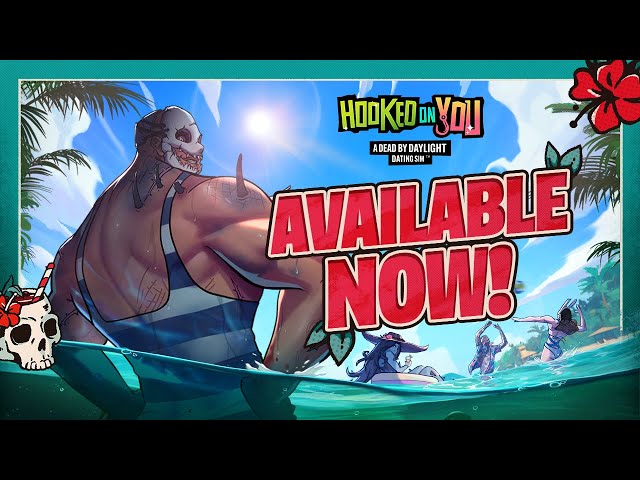 In regards to future content for the dating sim, in the same press event, Cote did explain that the developer would look into it exploring more of Dead By Daylight's characters in Hooked On You if there was a demand for it.
We know the Dead By Daylight devs want Lady Dimitrescu in-game as much as you do, but just how much do they want to make sure that as many people as possible can play Hooked On You and fall madly in love with the Trapper? Only time will tell.