When is the Crimson Desert release date? Pearl Abyss are bringing another MMO to the market after Black Desert was first released almost a decade ago in 2014. But, after a long development time when can we expect the Crimson Desert release date?
This guide will serve as your one-stop hub for everything you need to know about Crimson Desert as we look forward to it potentially becoming one of the best open-world games on consoles. We don't get many MMOs on consoles but it is clear there is a hunger for good games in the genre and Crimson Desert could be one of the best with the pedigree the developer has.
Crimson Desert release date speculation
The Crimson Desert release date is speculated to be sometime in 2024 for PS5, Xbox Series X|S, and PC. This is because the game has been in development for several years and a new gameplay trailer has been showcased at Gamescom Opening Night Live on August 22, 2023.
Pearl Abyss has been toiling away on Crimson Desert for many years now, alongside supporting Black Desert and announcing the upcoming Dokev. So, we reckon this game is pretty close to being released, but as with any MMO, we can't be sure until we get an official confirmation from Pearl Abyss themselves.
Is Crimson Desert coming to PS5?
Crimson Desert is coming to PS5, launching alongside the Xbox Series X|S and PC versions of the game. This will be one of the biggest MMOs to launch on consoles and PC at the same time, so we have high expectations. Don't expect to play on PS4 though.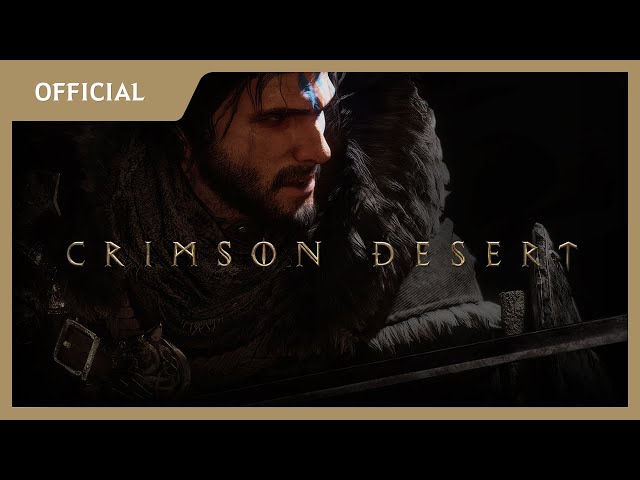 Is Crimson Desert coming to Xbox?
Crimson Desert is coming to Xbox Series X|S, launching alongside the PS5 and PC versions of the game. This will be a huge launch on consoles and PC and one of the biggest MMOs to do so at the same time, on all platforms. Don't expect to be playing the ambitious title on Xbox One, though.
Crimson Desert gameplay
We've now seen a decent amount of Crimson Desert gameplay since its reveal. The most recent footage shown came during the Gamescom Opening Night Live 2023 livestream, which you can check out below.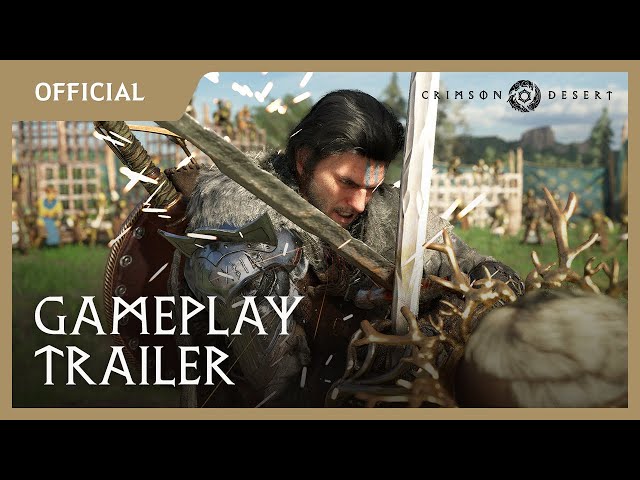 Throughout the gameplay trailer, we get a glimpse at life inside its towns, including job boards, shops, and even fishing systems. We can also see some of the game's more fantastical elements at play, including magical monoliths and various puzzles. Oh, and there are ents – tree-mendous stuff right there.
The MMO was first showcased heavily back at The Game Awards 2020. The initial five-minute-long trailer – which you can watch below – showcases a vast landscape to explore from snow-topped mountains to dense fields filled with foliage, and vast hillsides.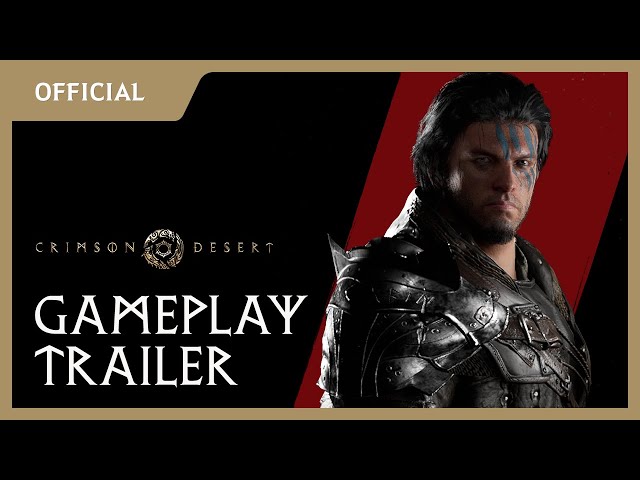 We also get a big look at combat which looks fast-paced, intense, and if we were being honest a little too much. There is a lot of camera shake in this trailer and we hope it gets toned down for release or removed altogether – the Gamescom showcase continued to include it, so we're not holding our breath. You can even climb on creatures and attack them like Monster Hunter or Dragon's Dogma 2.
We also get to see some magic, puzzle solving, and even exploration on a dragon, climbing through a cavern, and meeting NPCs in a town. Overall, it has the potential to really blow us away come the launch and Pearl Abyss have a lot of experience with MMOs.
That covers everything we know about the Crimson Desert release date, where you can play, and what you can expect from its gameplay. A ton of MMOs are about to come out and this could end up being one of the best games of all time and best MMOs ever. Fingers crossed.