Crime Boss Rockay City surprised almost everyone when it was announced and features a celebrity lineup in an unexpected criminal situation. But, while the absolute absurdity of the premise and the people in the game may not have been on your 2023 bingo card, there is a lot you are going to want to know ahead of the Crime Boss Rockay City release date.
Below you can find an overview of all you need to know. This includes the story setup for the game as well as the main characters you will meet and who they are played by. In addition, you can also get a glimpse of gameplay below so you know what to expect when you take the trip to Rockay City.
Crime Boss Rockay City release date
Crime Boss Rockay City is set to release on March 28, 2023, for PC. The game will then arrive later down the line for PS5 and Xbox Series X|S, although a firm date hasn't been announced yet.
The game will not be coming to last-generation consoles, so you will need one of the shiny new PS5s or Xbox Series X|S' to be able to join the star-studded cast in the shooter.
Crime Boss Rockay City story
Set in the titular Rockay City, a thriving metropolis with skyscrapers and excitement bustling from street corner to street corner, you find yourself in the middle of a turf war that rages on each and every day. With a new vacancy in the city to become the crime boss King of Rockay City, you fight for the throne and choose your crew based on their skills.
That crew comes in the form of the Crime Boss Rockay City cast and voice actors which includes faces like Michael Madsen, Michael Rooker, Kim Basinger, and more as you face off rival gang bosses Danny Trejo and Vanilla Ice.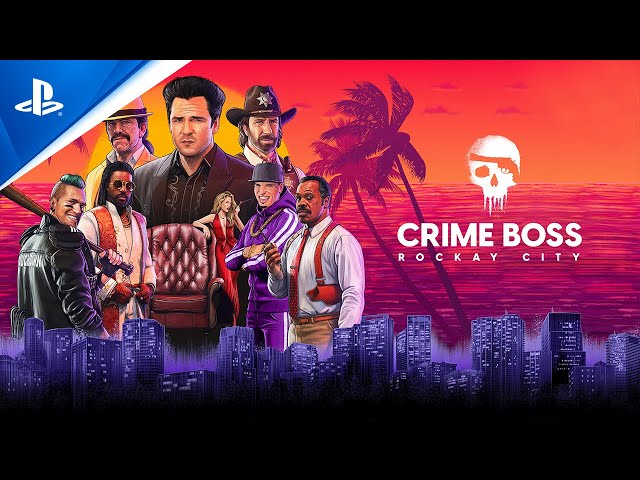 Crime Boss Rockay City gameplay
You can see a small snippet of gameplay for the game above but the core of the experience is a PvE co-op multiplayer set of heists for up to four players. The goal of these heists is to gain riches from cash to drugs to priceless artifacts.
The game is also structured in a roguelike campaign fashion with stories made of multiple missions so rewards and your path to becoming the King of Rockay City won't be the same as anyone else. Additional gameplay from previews can be seen below:
That about covers what you need to know ahead of the Crime Boss Rockay City release date. For more on other shooters you can play, check out our guide on the best PS5 FPS games. And, be sure to stay tuned for more guides and information on the game.