It's safe to say that, despite the many flaws people find, Call of Duty Warzone is still regarded as one of the best battle royale games out there right now alongside Fortnite and Apex Legends. However, how long will that title last? Raven Software has confirmed that Warzone is taking a leaf out of Fortnite's book yet-again in Season 5 with the revelation that an Umbrella Academy crossover is coming to the battle royale shooter.
On August 18, Activision dished all the deets on the next major title update for Warzone with the Season 5 Last Stand content roadmap. Through this, it confirmed that the Warzone Season 5 trailer wasn't a fever dream and that we can expect to see five new weapons coming to the battle royale alongside Operation Last Call and several new features and playlist updates.
It also, rather unusually, confirmed that a cosmetics collaboration with Netflix's hit action-comedy Umbrella Academy was coming to the battle royale. If you were hoping for the Umbrella Academy, the Sparrow Academy, or even Reginald Hargreeves, you'll be saddened to know that they didn't make the cut.
However, the popular time-skipping assassin duo of Cameron Britton's Hazel and Mary J Blige's Cha-Cha did. That's right, we're going to get a couple of Hazel and Cha-Cha Tracer Pack bundles in the in-game store.
What's going to be available in these bundles? We just don't know for sure. However, what we do know is that they should contain two-to-three weapon blueprints with tracer fire effects and a handful of Umbrella Academy-themed minor cosmetics – things like Calling Cards and Stickers.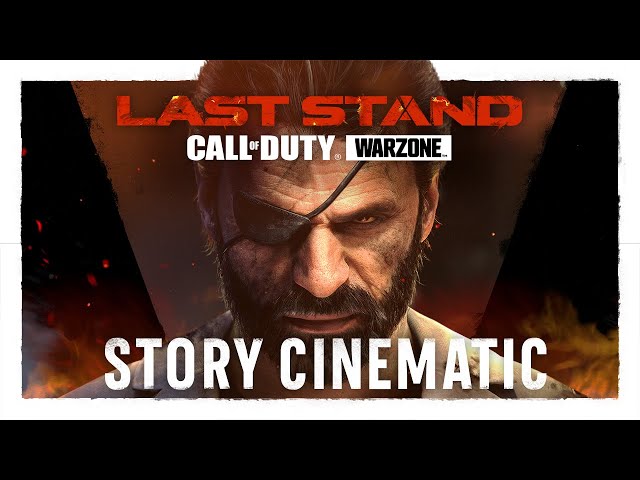 Interestingly, as you can see in the image above, the skins shown don't actually look much like Hazel and Cha-Cha from the Netflix adaptation of Umbrella Academy. It does however look like the character's appearances in the graphic novel. This is quite surprising given the fact that Activision managed to pull in an official Godzilla and King Kong collaboration a few seasons ago and official Terminator 2 Judgement Day cosmetics more recently. Maybe they couldn't quite convince Netflix to let them use the live-action appearances.
Either way, this cosmetics collaboration is just the latest in what appears to be a long line in peculiar happenings in Warzone this upcoming season. However, Warzone Season 5 is adding a looter-friendly Supply Box UAV killstreak – which is actually a good idea. We don't know how the new weapons are going to affect the Warzone meta yet, but the Last Stand update is shaping up to be one last miraculous blow out before the Warzone 2 release date and we can't wait.