It's hard to believe, we know, but despite the fact that it feels like the Call of Duty Warzone Season 4 update only came out a week ago, Raven Software is actually gearing up for the mid-season update already. With new cosmetics bundles, a new event and limited-time game mode, and a strange ghoul-filled event coming to Fortune's Keep, there's a lot to look forward to ahead of next season. So, if you're interested, here's what you need to know about the Warzone Season 4 Reloaded release time.
In a similar fashion to previous title updates, the Season 4 Reloaded update for Call of Duty Vanguard is going to be available around 24 hours before the same update arrives in the battle royale – and all the content is released.
This all means that the Warzone Season 4 Reloaded release time for the title update will be available on July 27 from 09:00 PST / 12:00 EST / 17:00 BST. There's no information on how big this update will be, however, we do know a little bit about what to expect when it arrives.
Following the pre-update 'Cursed Ground' event on Fortune's Keep, which will see Zombies spawn around cursed chests in-game, players can look forward to a Terminator-themed event and a selection of new equipment and armaments to play with. Oh, and Zombie Royale is returning with Rebirth of the Dead – we know, it's a bit early for Halloween content, right?
Either way, you can check out the lowdown on this map below: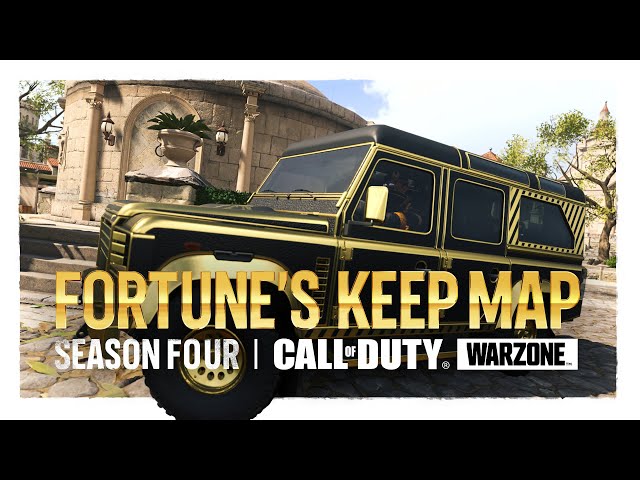 The Terminator event is titled 'Titanium Trials Endurance' and will see players duking it out on an Iron Trials playlist with a modified loot pool and even more limited resources. It's due to start on August 11, though, so players are going to have to wait a little bit longer for this part of the update.
Thankfully, Armoured SUVs, the new Vargo S assault rifle, and Portable Redeploy Balloons are all going to be available when Season 4 Reloaded drops. The Rebirth of the Dead playlist is also going to be available immediately following the update – as far as we can tell, anyway.
It's an unusual mid-season update, but it's packed with content and hopefully bodes well for players looking forward to Season 5. We know it feels like Warzone Season 4's two-gun meta is a return to the dark ages, but things could change with a weapon balancing sweep soon. There are also Warzone ranked leaks that suggest the mode is "coming before MW2 releases" – so, that's something to keep an eye out for.