Call of Duty: Vanguard has officially been revealed within Warzone with its own in-game event. This follows on from a similar event for Black Ops Cold War, which was hosted within Warzone in 2020.
While there have been plenty of leaks and teasers that suggested some form of reveal event was coming soon, Activision confirmed the event earlier this week and the event has now concluded.
Teasers and mountains of leaked information from insiders and journalists confirmed that Vanguard will take place in World War 2 ahead of time and the reveal took place during an event which had players destroying a train. Now that the Call of Duty Vanguard Warzone event has concluded and the countdown has ended you can read about all the new information on the game here, including the Call of Duty: Vanguard release date and learn about the Warzone Anti-Cheat coming with the new game.
Here's everything we know about the Vanguard Warzone event.
Vanguard Warzone event date
The Vanguard Warzone event took place on Thursday, August 19 at the times listed below.
Vanguard Warzone event time
The Call of Duty: Vanguard reveal event in Warzone took place at 10:30 PT/ 13:30 ET/ 18:30 BST on August 19.
What will happen in the Vanguard Warzone reveal?
You can see an archive of the event here: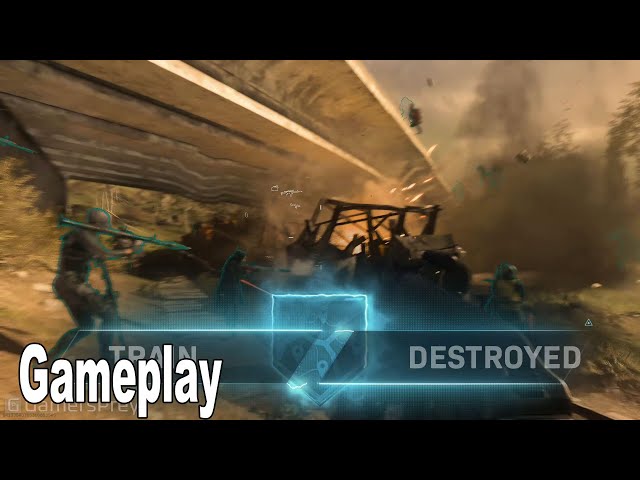 We don't yet officially know what will happen in the Vanguard reveal event in Warzone, but there has been plenty of information provided by leakers or teased in-game already.
Many believed that the Verdansk train would be involved. But, those that speculated that the Red Doors will be used in some capacity were wrong. And those mysterious Warzone containers that were plonked into Verdansk at the start of Season 5 didn't play a part.
The Black Ops Cold War reveal event saw players complete a series of tasks within the map before all descending on the Stadium to watch the trailer. Expect a similar kind of structure to this Vanguard reveal event too.
That's everything that happened during today's Call of Duty: Vanguard reveal.