When is the MW2 Season 2 Reloaded release time? Well, whether the things that go on in Modern Warfare 2 take planning and preparation, as General Shepherd says, or violence and timing, which Captain Price can handle, there's also quite a bit of patience involved. However, you're not going to have to wait too much longer for the MW2 Season 2 Reloaded release time to arrive – and there's so much to look forward to when it comes to this FPS' mid-season update.
So, if you're looking forward to jumping back into the latest Call of Duty game, you'll be pleased to know that the MW2 Season 2 Reloaded release time is 09:00 PST / 12:00 EST / 17:00 GMT on March 15. This information is confirmed by the latest Call of Duty Blog post on Season 2 Reloaded and it's content – which also reveals that a patch for Modern Warfare 2 will be available ahead of time.
As briefly mentioned in the title, the Modern Warfare 2 Season 2 Reloaded update introduces a brand new multiplayer map to the shooter – not something we see every day – alongside Raid Episode 2 and yet-another new weapon.
The new multiplayer map, Himmelhatt Expo, is a six-versus-six core playlist map where players will – and we quote – "tromp through the snowy streets, past the saunas and pool, and go for a drink" while gunfighting throughout a mountainside resort. We don't think it's going to introduce any new mechanics, but… You get the idea. It's going to be another map based on a civillian location transformed into a battlefield.
Drop Zone, All or Nothing, and the incomparable One in the Chamber are all also going to be featured as party modes throughout the remainder of Season 2 Reloaded. Oh, and you can get a glimpse of the new map below: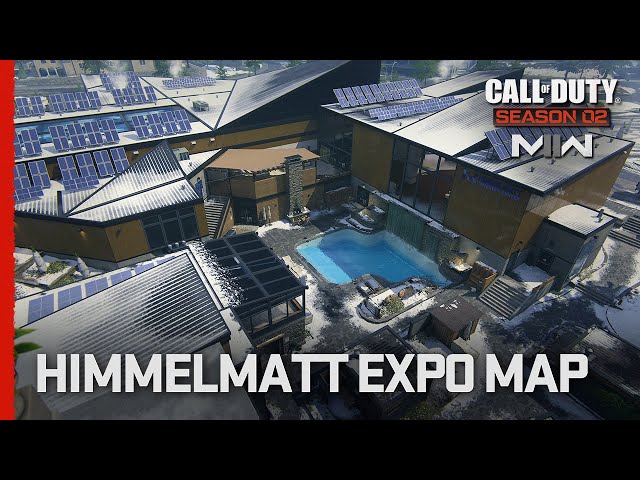 As for Raid Episode 2, players will rejoin Price, Farah, and Gaz as they continue to navigate the Atomgrad facility in search of a rogue nuclear warhead. We won't spoil what happened in Episode 1, but you might want to check it out as soon as you can.
Modern Warfare 2 is thankfully removing the need for a Raid Assignment to access the two Raid episodes – however, you're still going to need three players due to the nature of the puzzles presented to you.
If you're just worried about the new weapon, you'll be pleased – or saddened – to learn that it's a new marksman rifle. The Tempus Torrent is a weapon that "offers impressive damage and a fast-firing mechanism" – something the Call of Duty Blog reckons will make it excel on Ashika Island alongside multiplayer.
We don't know if this will be one of the best Modern Warfare 2 guns out there when it drops, but we're certainly interested to find out just how impressive its' damage output really is. All you need to do is get double kills with a marksman rifle to unlock it, so it shouldn't take too long on a game mode like Domination. We know MW2 10v10 moshpit makes one of the worst COD maps ever brilliant, but how will that affect Himmelhatt Expo? We'll just have to wait and see.