Now that the John Wick 4 release date has arrived, the glorious adventures of Keanu Reeves' masterful hitman continue. If you've had the pleasure of catching the fourth John Wick movie at the theatre, then don't hesitate to keep the action going with this superb Modern Warfare 2 meta loadout. With some lean firepower and a fiery flavour, COD fans won't have an issue taking down waves and waves of enemies in the latest Call of Duty entry.
In the evolving landscape of Modern Warfare 2 weaponry, the KV Broadside shotgun has risen and fallen in the MW2 meta, only to emerge again as a reliable contender. Now, Call of Duty YouTuber 'Salty' reaffirms the KV Broadside's potential: "The KV Broadside has been nerfed here in MW2, I'm gonna say it's deservingly so […] playing against that Dragon's Breath KV Broadside is one of the most infuriating experiences I've had in this game. That being said, it's still pretty good."
While we won't spoil all the juicy details, John Wick Chapter 4 fans will know that an electrifying sequence utilises Dragon's Breath ammunition in a very inventive way. It gives the best Modern Warfare 2 guns a run for their money. Getting your fix of John Wick action isn't easy in gaming, but Modern Warfare 2 provides a decent alternative to other recommendations out there.
To get this excellent John Wick-inspired MW2 meta loadout, you'll need to use this setup:
Barrel: Gunner D20
Stock: VLK Stockless
Bolt: Dashbolt 60
Underbarrel: TV Wrecker Grip
Ammunition: Dragon's Breath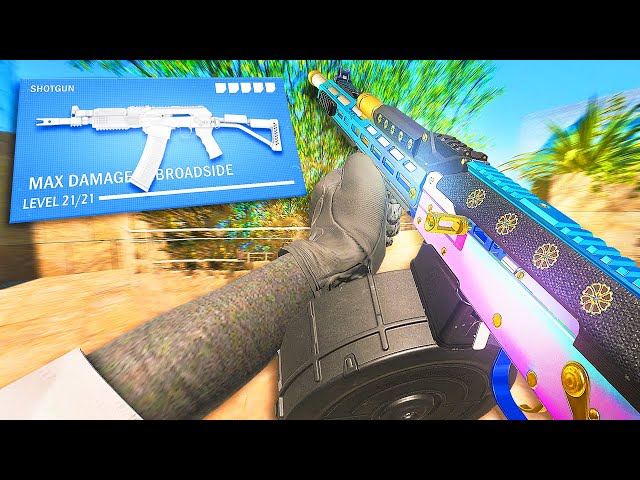 While the YouTuber recommends using the 25 Shell Drum magazine, getting the same effect dished out by John Wick won't be possible without the Dragon's Breath ammunition equipped. It is worth noting that using this kind of ammo will reduce your range, so be sure to deploy this setup in close-quarters engagements, as opposed to medium-long-ranged skirmishes.
Salty also argues the case for not tuning each of the weapon attachments, however, this is purely down to player preference. It would be wise to negate some of the loss in range with attention paid to your recoil, as this setup can deal out some hefty kick. It is worth considering using perks such as Overkill too, which will allow you to slot two primary weapons in your loadout. Thankfully, we've cooked up this brilliant Modern Warfare 2 Kastov-762 loadout that compliments the KV Broadside perfectly.
Experimenting with this KV Broadside setup might afford some cheeky Warzone 2 dubs too. Our friends over at The Digital Fix have nothing but glowing things to say about The Baba Yaga's latest story, so be sure to check their John Wick 4 review. Happy hunting out there.