Whether you're a fan of the Call of Duty series or not, it's hard to deny that the marketing for the newest entry – Modern Warfare 2 – has been nothing short of insane. From huge posters plastered on shipping containers to intense live-action teasers featuring popular content creators and select celebrities, Activision is going all out to try and make this the most hotly anticipated Call of Duty title yet – and, to its' credit, it's working. However, the latest publicity stunt promoting Modern Warfare 2 has caught everyone off guard. Why? Well, Modern Warfare 2's Ghost has made a surprise cameo in Cardi B's music video for her new single "Hot Shit".
We know that sounds hard to believe, but it's true. In the Cardi B music video, the singer songwriter is spitting bars in what appears to be a random selection of dramatic locations – including the side of a skyscraper and in the desert – with a different outfit for each scene.
In one of these, Cardi is rocking a diamond pendant that features Ghost from Modern Warfare 2. At first, you might not think this is true, but it has been confirmed by Call of Duty.
Want to check this out for yourself? You can catch your first Ghost in the "Hot Shit" music video at the 00:48 mark in the video below: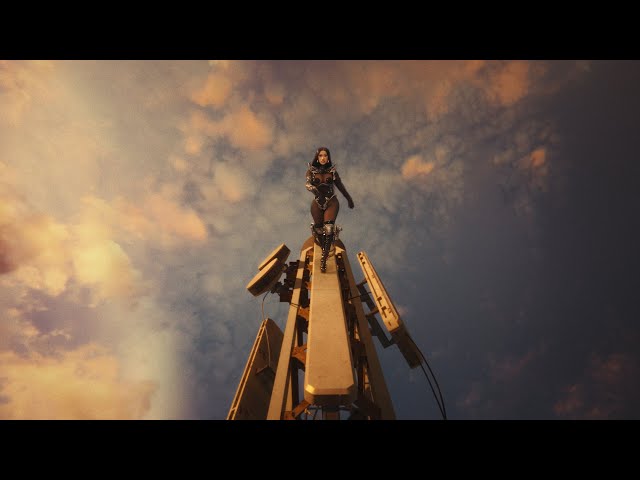 While this music video does give us another banger from Cardi B, it doesn't give us a great look at the Ghost pendant she's wearing. Thankfully, Call of Duty has offered fans a close-up, which you can see below:
Ghost so popping, don't gotta be introduced 👀🔥 https://t.co/yKbKVd7B7o pic.twitter.com/0pm7AmwiQ6

— Call of Duty (@CallofDuty) July 13, 2022
Want to know more? Well, in an effort to milk this for all it's worth, Call of Duty has also offered fans an insight into how this pendant was made. It's not exactly anything to do with the next Call of Duty game, but it's an interesting look at the process of making these sorts of things.
Fresh out the Diamond District 💎💀

Check out the making-of these custom Ghost pendants. pic.twitter.com/d0Wxu5WIYg

— Call of Duty (@CallofDuty) July 13, 2022
The Call of Duty Modern Warfare 2 release date has been confirmed and we're seeing more and more leaks about what's to come every day. Excited? Well, Modern Warfare 2 isn't getting a Dead Silence perk, but there's still a lot to look forward to.