April 6, 2023 After mysteriously dropping the word 'BlackCell' in a teaser trailer, the official Call of Duty blog has now confirmed that it is a new premium cosmetic bundle.
The next seasonal Call of Duty update for Modern Warfare 2 and Warzone 2 is looking like it's going to be a good one. With Alejandro Vargas and Valeria Garza from the MW2 campaign set to settle it "once and for all", fans of this FPS are rightfully expecting some premium narrative content alongside the usual content update of new operators, weapons, and multiplayer maps. However, most players' first look at Season 3's teaser trailer had everyone asking the same thing: what the hell is "Blackcell"?
In the initial teaser trailer for the new season, BlackCell appears alongside some of the other content additions arriving in Warzone 2 and MW2, including new maps, new modes, and Warzone 2 ranked mode. Fans were left scratching their heads – was this a new character, a new DMZ faction, a new themed event, or something completely from leftfield that would leave fans gobsmacked.
Well, BlackCell has just been official revealed and… it turns out it's all about cosmetics.
In MW2 and Warzone 2, BlackCell is "a brand-new Battle Pass offering launching in Season 3, which is set to replace the current Battle Pass Bundle", according to a new blog post. This will cost players $30, but provides "over 7,000 CoD Points of value".
While more details are arriving in another blog post next week before the MW2 Season 3 release date, here's what we know is included so far in the BlackCell bundle:
Access to the full Season 3 Battle Pass and 20 Tier Skips (25 on PlayStation).
1,100 COD Points instantly awarded.
Up to 1,400 COD Points awarded throughout the Battle Pass.
A BlackCell Operator, attired in an imposing animated Camo skin.
A Pro-Tuned Weapon Blueprint, Vehicle Skin, and Finishing Move.
An exclusive BlackCell Sector within the Battle Pass AO serves as an alternative starting location.
Immediate unlocking of adjacent Battle Pass Sectors to the BlackCell Sector.
Additional, BlackCell-only Battle Pass content: Every Season 03 Battle Pass Sector with an Operator Skin has a BlackCell variant (12 Skins in total) to unlock.
The video below shows you some of the black and gold cosmetic items you can flex with as well: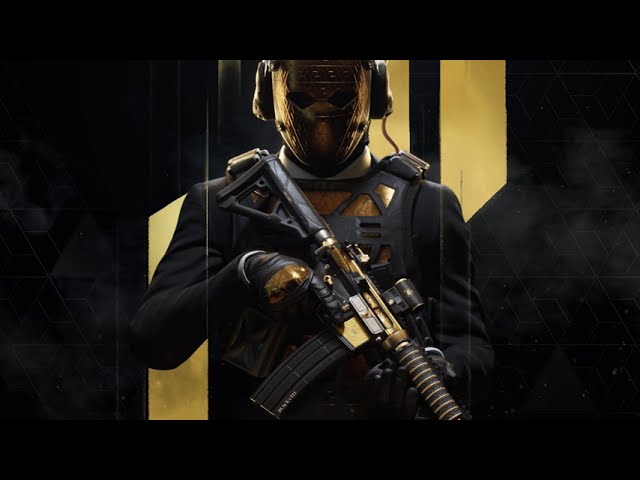 As mentioned earlier, before the slightly underwhelming reveal of what BlackCell actually is, theories ran wild among CoD fans.
Technically, it's a name we have seen in Call of Duty before. The BlackCell is a scoped rocket launcher with lock-on missiles from Call of Duty Black Ops 3's arsenal, and while it would make not much sense at all for that to appear in MW2, some did think that was what it was referring to.
There was also talk of BlackCell being a new faction in DMZ. As you can see in this video below from Call of Duty content creator 'LaserBolt', it looks like Shadow Company patches with the word "Blackcell" on them have been hiding in plain sight for some time.
They also theorised this could bring Modern Warfare 2019's Roze back into the fold as a prominent character in the upcoming narrative. It certainly looks like this operator is back in Shadow Company, looking at the details of her new skins, and we can't help but feel as though Graves has some unfinished business to attend to – even though, we know, he did get blown up with a tank.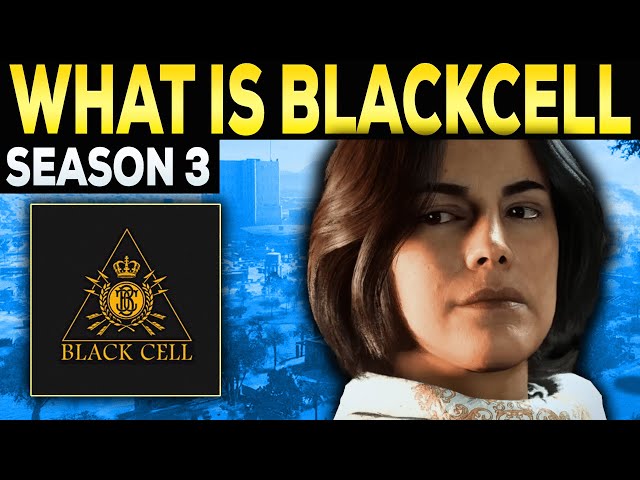 Now all the theories can be put to rest. For those that love a flashy new skin, BlackCell will go down a storm. For others, it'll be disappointing to see that short-lived mystery end with a bunch of cosmetics.
The Warzone 2 Season 3 release date is on the way so why not check out the latest on our picks for the best Warzone 2 guns right here, in the meantime.