If you're something of a meta-chaser when it comes to the Call of Duty multiplayer experience on offer in Modern Warfare 2 and the battle royale experience on offer in Warzone 2, you're in luck. It's time to talk about the Best MW2 Loadout of the Week and this time around we're here to make sure you can take full advantage of the two weapons at the top of the Warzone 2 meta: the ISO Hemlock and the Lachmann Sub.
The ISO Hemlock is a new-ish addition to MW2 and Warzone 2, but it's one of the best Modern Warfare 2 guns available right now and a fantastic long-range option in Al Mazrah and Ashika Island. In addition to this, the Lachmann Sub – which we should really be referring to as 'ol reliable' is still at the top of its' game when it comes to fast-firing mobile SMGs.
So, when you stick them together in a class with Overkill, you're looking at a match made in heaven – well, with the right attachments equipped, of course.
To discern what those attachments might be, we've taken a look at what popular Call of Duty content creator 'WhoIsImmortal' is doing with the ISO Hemlock and Lachmann Sub alongside what content creator and pro player Aydan 'Aydan' Conrad was using in his latest custom Warzone 2 tournament. If it works for him, we think it'll work for us – and you.
So, without further ado, let's get stuck into it. Here's what you need to know about throwing together the best Warzone 2 ISO Hemlock loadout for yourself:
Muzzle: Harbinger D20
Barrel: Fielder-T50
Optic: Cronen Mini Pro
Ammunition: 5.56 High Velocity
Magazine: 45 Round Mag
This one comes from Aydan, as per the loadout identified by WZRanked here. As you can see, there's going to be improved damage range and sound suppression alongside improved bullet velocity alongside an extended magazine. The optic attachment is also up for discussion, as you can see if you check out the build from WhoIsImmortal below; that uses an Aim OP-V4.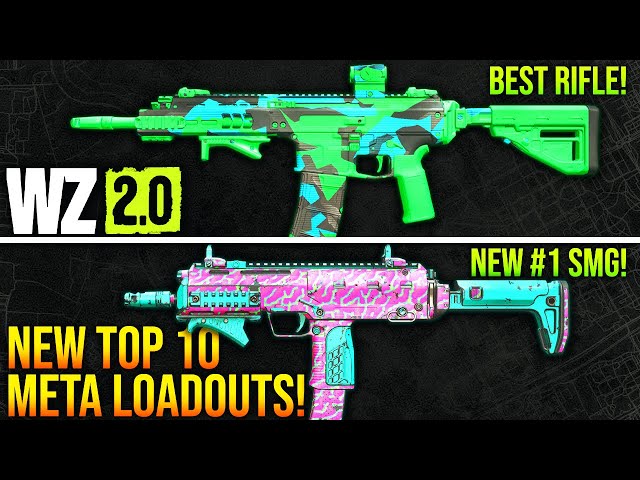 If you're worried about using this in multiplayer, you can find the best Modern Warfare 2 ISO Hemlock loadout right here. However, we're pretty sure the build above will do a decent job in a Team Deathmatch – we certainly recommend giving it a crack.
Now, though, let's talk about the Lachmann Sub. We know there's a lot of talk about what makes the best Warzone 2 Lachmann Sub loadout and how that compares to the best Modern Warfare 2 Lachmann Sub loadout – which often has to handle longer-range firefights as the sole primary weapon. However, the build below should provide the best of both worlds and deliver a stand-out SMG – whether you're diving into the battle royale or otherwise.
Here's what you need to know:
Laser: VLK LZR 7mw
Barrel: L38 Falcon 226mm
Underbarrel: Lockgrip Precision-40
Magazine: 40 Round Mag
Rear Grip: Lachmann TCG-10
This build, that's from WhoIsImmortal's video (which you can see above), is going to improve the Lachmann Sub's ADS speed and Sprint To Fire speed primarily. However, it's going to also combat the Warzone 2 Season 2 Reloaded patch notes that detail a nerf to this other popular weapon. We know we should expect to see this SMG nerfed again, but it's certainly worth checking this out before the next title update.
If you're looking for something a little different, the Warzone 2 meta makes this underrated SMG essential for an easy win. But, we still think the Lachmann Sub ultimately reigns supreme when it comes to short-range options. As for the multiplayer experience? We know we think Modern Warfare 2 should ban killstreaks from Shipment 24/7, but the ISO Hemlock excels there and everywhere else SpecGru and KorTac take you.