If you're just getting into Sharkmob AB's vampire-based battle royale Bloodhunt, you might want to look elsewhere for your BR fix. Why? Well, the developer has announced that it's sticking a stake in development for this title; however, it's leaving the servers up – at least for now – and introducing some measures to keep things interesting for anyone in the Vampire The Masquerade Bloodhunt community that wants to continue playing. It's probably not going to be remembered as one of the best battle royale games ever, but it was a unique take on a genre desperately in-need of innovation.
In a statement on "the future of Bloodhunt" to the "Bloodhunt Community", this battle royale's developers have confirmed that they are going to "stop further development" of the title due to the fact that the game itself hasn't "been able to reach the critical mass needed to sustain development".
What does this mean? Well, the long and short of it is this: not enough people have been playing Bloodhunt.
We know it's a sad thing to see, but it's the harsh reality all live service games face; they're only able to survive if people continue to play them – and spend money on them. Sharkmob has, somewhat surprisingly, committed itself to the existing playerbase though by confirming that the "Bloodhunt servers will stay up… for as long as [it has] an active player base and community".

In addition to this, Sharkmob is going to introduce an "in-game player voting system" that will allow players to regularly unlock new things to keep the game fresh. This is going to be included in the final planned patch for the game; there's no information on when it will arrive, though.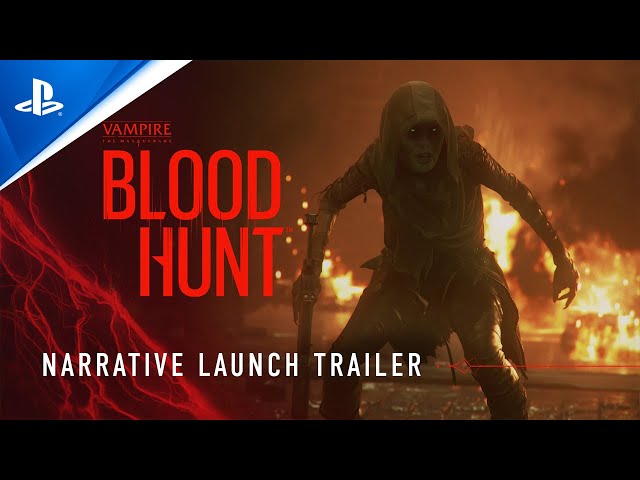 However, Sharkmob has also confirmed that it's going to switch off the game's monetisation on September 26 – introducing a new way to earn in-game tokens ahead of this date to ensure players can continue to unlock the cosmetics available. With that in mind, we should see Bloodhunt's final update before this date – at some point.
Sure, this isn't one of the best games of all time, but you could argue that it's one of the best PS5 battle royale games out there, especially if you're looking for something different. It's just a shame that different doesn't always mean successful – especially in the battle royale genre. First Spellbreak, and now Bloodhunt, prove this.