It's been just over a month since Vampire: The Masquerade Bloodhunt was revealed to be coming to PS5 at some point in late 2021. With the end of the year now creeping up on us, Sharkmob has confirmed to The Loadout that, despite no news recently, the game is still coming to PS5 this year.
In an interview with The Loadout, Craig Hubbard, Bloodhunt's game director, says that "the PS5 release is still on track for this year and we'll have more to share about it soon." However, whilst Hubbard couldn't provide specifics on when we will hear more about an actual release date, he did touch on what PS5 players can expect when it comes to new-gen features within the free-to-play battle royale.
We already know that Bloodhunt will make use of the DualSense controller, and Hubbard reaffirms that the developer is focusing on getting the "essential feeling in place" for launch. Sharkmob is doing this by placing its efforts on "core mechanics like [the feeling of] weapons and abilities".
However, after the initial release, the team may look to add more DualSense party tricks. Hubbard says that Sharkmob plans to "experiment more with atmosphere and subtleties" once the game is out on PS5.
While Hubbard does not reveal any specific areas of future DualSense development, we predict that this could mean translating weather effects, like rain, into the controller's feedback, helping add to the moody and dark atmosphere Bloodhunt already conveys. We might also see footsteps on different surfaces reflected in the haptic feedback, as many other games have done.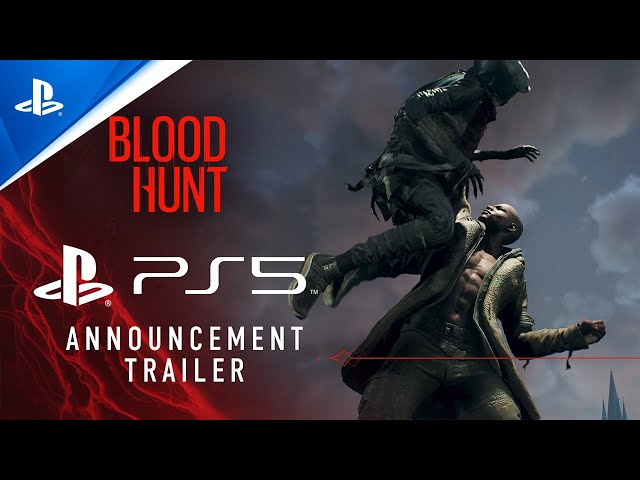 Despite a lack of updates from the team in the last few weeks, those interested in Bloodhunt will be reassured to know that the first game in this re-emergence of the Vampire IP is still on track for this year.