It's safe to say that fans of 2003's Beyond Good and Evil have been waiting a long time for Ubisoft's Beyond Good and Evil 2. Announced back at E3 2017, and then shown off with a flashy cinematic trailer during E3 2018, this upcoming title is looking like a prequel to the original game that is even being classified as a quadruple-A release by some of the developers. If you're one of the many fans looking for more information about the Beyond Good and Evil 2 release date – and the game itself – we have everything you need to know right here.
From what little we have seen so far, it's safe to say that Beyond Good and Evil 2 could easily be as iconic as its predecessor when it launches. With talk that players will have the ability to own their own spaceship – or two – and explore a galaxy of planets as freely as you can in No Man's Sky, it's clear that there's a good reason why the Beyond Good and Evil 2 release date hasn't come and gone already. It's going to be big. Whether it's bad or not remains to be seen, sure, but it's going to be huge.
Beyond Good and Evil 2 release date speculation
We know it was announced quite a long time ago, but right now there isn't a Beyond Good and Evil 2 release date to talk about – or even a release window. To put it simply, it's anyone's guess at the moment.
As reported by GamesRadar and TechRadar, Ubisoft's chief financial officer Frederick Duguet did state that the developer was "progressing well" with the game. However, this was back in July 2021 and we still haven't heard much more about it. We could see something announced during September 2022's UbiForward presentation, but we're not confident that this will be the case. So… Go into it with managed expectations when it comes to Beyond Good and Evil 2.
Beyond Good and Evil 2 gameplay
While there isn't a lot to talk about when it comes to gameplay, you can get a glimpse of what to expect in this short Beyond Good and Evil 2 UbiBlog from 2018 that showcases some exploration, ship manoeuvres, and combat gameplay from a pre-alpha build of Beyond Good and Evil 2.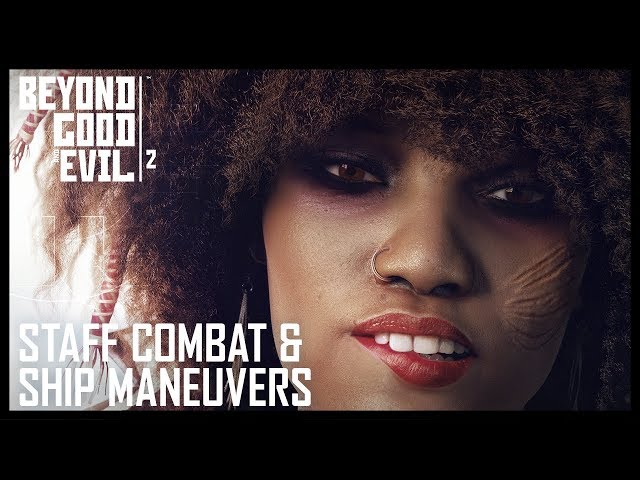 The accuracy of this clip when compared to a 2022 build of the game remains to be seen, as we haven't seen any updated gameplay footage in some time. However, we're expecting to see something similar from the finished product.
Beyond Good and Evil 2 trailers and more
If you want to know what you're in for when it comes to the game's story, we hate to tell you that we just don't know for sure. This cinematic trailer from E3 2018 offers us a glimpse into the space-based adventure we're in for, but does little to actually explain what we can expect. It does, however, do a good job of offering us an insight into the world Beyond Good and Evil 2 is going to bring to life – and a strange British monkey.
Interestingly, as you can see below, it appears that Jade (the protagonist in Beyond Good and Evil) is going to be an antagonist in this title. How she finds herself being an investigative journalist with Pey'j, though, remains to be seen.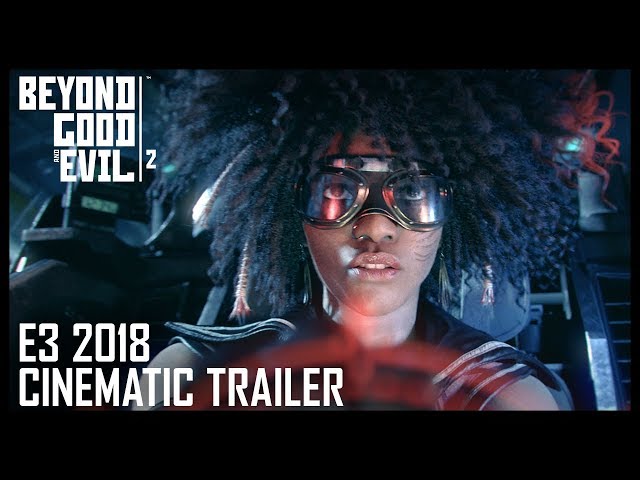 Is this going to be one of the best PS5 games and best Xbox games when it comes out? We're hoping so. When will we know more about it? At the moment, we can't say for certain. All we can do now is hope that development is going well and that when a release date for Beyond Good and Evil 2 does get announced, it doesn't get delayed.