Is Jensen Ackles in Atomic Heart? After starring in a trailer for the game ahead of release, players are keen to know if the actor himself makes an appearance in the game, either as a main character or in the form of a cameo.
But, was Jensen's appearance in the trailer just a one-off? After all, in Atomic Heart, you will meet a wide selection of crazy characters and individuals, including the Atomic Heart robot women twins who pursue you throughout the shooter.
Is Jensen Ackles in Atomic Heart?
Unfortunately, Jensen Ackles is not in Atomic Heart. He only made an appearance in The Atomic Way trailer for the game.
The overall Atomic Heart voice actors list doesn't have any big names on the scale of Jensen, but there are a number of people you may recognise who have been in many games over the last few years. While you won't get to meet Jensen in the game, you can rewatch the trailer below.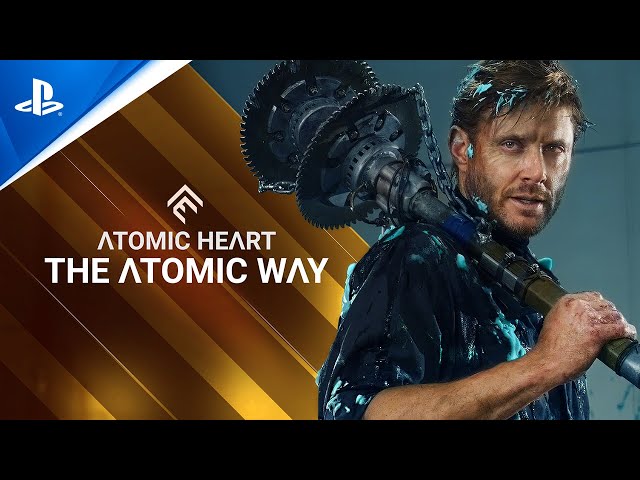 So, that is the answer to if Jensen Ackles is in Atomic Heart. You will meet a number of other characters throughout the Atomic Heart length, which is pretty long. But, whether you want to is up to you as our Atomic Heart review lists a number of issues and disappointing parts of the game.
Developer Mundfish has come under increasing scrutiny in recent weeks after it was alleged that the Russian government stands to gain financially from the release of Atomic Heart. This is due to the fact that investors involved in the financing of Mundfish include GEM Capital, an investment fund whose founder has ties to Gazprom and VTB Bank, both of which are majority-owned by the Russian state.
Mundfish is also partnering with VK (formerly Mail.RU) for the Russian release of Atomic Heart, evading sanctions on Steam – VK is also majority-owned by the Russian state through Gazprombank, and Mundfish's CEO is a former Creative Director at Mail.RU.
With Russia's ongoing invasion of Ukraine, many players are now choosing to boycott the game in protest and donate money to organisations like The Ukraine Crisis Appeal, International Rescue Committee, and the British Red Cross.