We know this might sound like hyperbole, but today is an excellent day for Assassin's Creed fans everywhere – and it's a day that we didn't think we'd ever see. Barely a whole day after the final Assassin's Creed Valhalla support update dropped, Ubisoft has announced that a title update for Assassin's Creed Syndicate is on the way; it's the first one in well-over five years and it promises to fix the infamous Assassin's Creed Syndicate flickering light bug PS5 users have been plagued with since launch.
Yes, you're reading that right – and yes, we're as shocked as you are. The first Assassin's Creed Syndicate title update since March 8, 2017, is due to arrive at 03:00 PST / 06:00 EST / 11:00 GMT on February 23 and it will fix "the flickering issues when playing on PlayStation 5" – according to this social media post.
If you're not sure why this is a big deal, you only need to try playing Assassin's Creed Syndicate on a PlayStaiton 5 right now. No matter where you are, or which stage of the game you're at, AC Syndicate has been suffering from a horrendous flickering issue on PS5 consoles where the lighting would rapidly change from bright white to pitch black.
This issue isn't just an annoyance, it makes the game near-unplayable. Everything about Assassin's Creed Syndicate is somewhat functional, or as functional as it is on PS4 consoles, but this flickering issue hugely impacts visibility and disrupts every aspect of gameplay – rendered cutscenes included.
If you want to see what we're talking about, here's a YouTube video showcasing the issue. This video might be from a few months ago, but we assure you that this issue is still exists to this day and has done since 2020 – when the PS5 launched.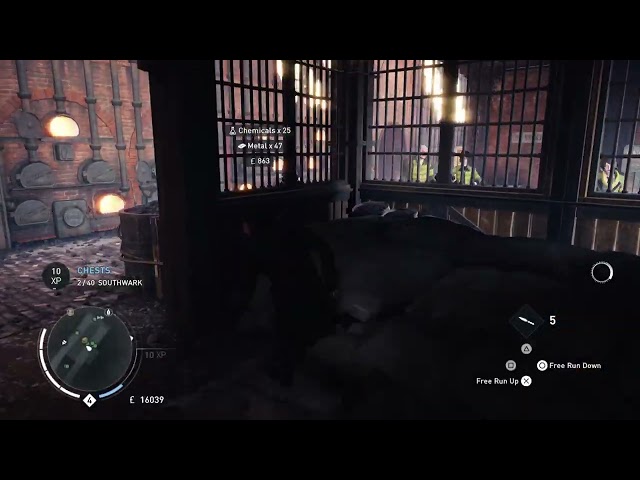 In fact, over the years, players who have managed to contact Ubisoft's support lines have been met with disheartening messages explaining that this issue wasn't going to be fixed.
Thankfully, though, that isn't the case and we'll soon be able to jump back into Assassin's Creed Syndicate without the horrendous visual bug it has been plagued with for literally years.
We know we didn't rank Assassin's Creed Syndicate too highly on our best Assassin's Creed games ranking, but maybe this update will force us to take another look at Jacob and Evie's stint as the series' protagonists. You can also read more about why the Death Stranding movie should learn from Assassin's Creed here and why Assassin's Creed Valhalla deserves to end with a New Game Plus update right here.