If you're looking at your social media feeds this morning in complete disbelief, let me remind you that today is April Fools Day – the one day of the year that everyone tries their best to be like The Onion. There are certainly some outrageous stories from the world of gaming and esports today, so to help you work out what's fact and fiction, we've put together a handy little list.
Now, we can't promise all of these are certified bangers – there's always a few duds, right? – but we can promise you a few laughs. Below you'll find a selection of funnies from the likes of Sega, Blizzard, and G2 Esports, and if you're lucky, you might even spot a story or two from your favourite gaming publication on the world wide web: The Loadout.
So from googly eyes to Among Us horses, here are the best April Fools gaming gags of 2022.
Razer Hypersense
We're all sick of the talk about the metaverse, but somehow Razer's managed to make it interesting again. Say hello to the Hypersense, a suit that allows you to feel everything your character does in-game.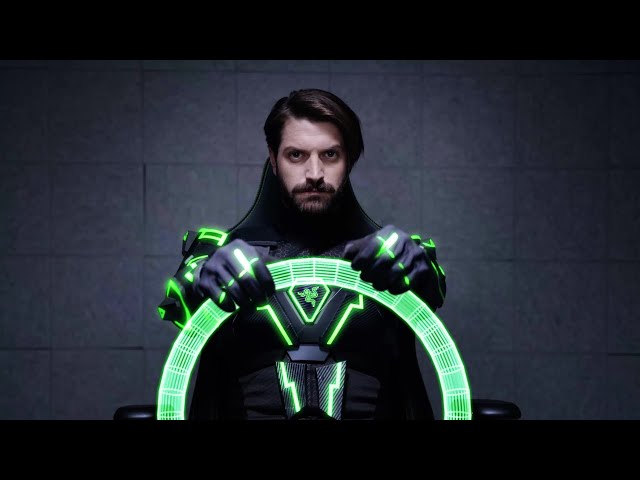 Rainbow Six Siege 8-COG scope
"For when one ACOG isn't enough…" Ubisoft has announced that Rainbow Six Siege players will be able to equip the new 8-COG scope for Ash, Bandit, and a few other operators. It really is a sight to behold.
For when one ACOG isn't enough… try the new 8-COG scope*.

Coming to Ash and Bandit, among others… Today's super secret update sure is a sight to behold 🧐 pic.twitter.com/U0EXZyDYSE

— Rainbow Six Siege (@Rainbow6Game) April 1, 2022
Sonic Frontier
To follow up on Sonic's blue curry (yes, that was an actual thing) Sega has 'launched' a limited edition of Sonic Frontier, which comes with a high-quality bath tub, a towel, a duck, and more.
SEGA has revealed the Sonic Frontier limited edition

Includes
– high-quality bath tub
– a silk towel
– a waterproof Mega Drive
– a Game Gear (can't be used in water)
– a duckhttps://t.co/dNJ7JR45gL

(April Fool's Day has just begun in Japan, none of this is real) pic.twitter.com/xFV4tReMpz

— Nibel (@Nibellion) March 31, 2022
G2GO
Carlos 'ocelote' Rodriguez isn't one to miss out on a good business opportunity, so say hello to G2GO – an esports-focused fast food chain designed to remove the bitter taste of solo queuing from your mouth.
Read more about G2GO!, Esports' first fast-food chain. https://t.co/gUNEuT7Ftd

— G2 Esports (@G2esports) March 30, 2022
Tetris Effect energy drinks
Enhance, the team behind Tetris Effect have announced a new energy drink line called the Enhance Life Drink Collection, which comes in four different flavours:
✨ Introducing the Enhance Life Drink Collection! ✨

Enhance is entering the premium beverage market with our new range of refreshing drinks, including ADVENTUROUS energy drink, RELAX green tea, FOCUS coffee, and CLASSIC water! https://t.co/aZMrh0apZk

🧵 Read more: pic.twitter.com/6Xdox3EOLi

— Enhance (@enhance_exp) April 1, 2022
Among Us Horse Mode
It's like Inner Sloth looked at the beans in Fall Guys and decided that its little spacemen weren't cursed enough. Enter Among Us Horse Mode, which elongates your crewmates. Just don't ask them why they have such a long face, eh?
🐎 AMONG US – HORSE MODE 🐎

one year ago we asked "what if?" and now we can say: "ha ha wait OH NO STOP."

starting now for one day only, this free cursed mode is available to play as part of our April Fools celebration

we're not sorry pic.twitter.com/ZuP4cJtuL9

— Among Us (@AmongUsGame) April 1, 2022
Overwatch eyes
If you boot into Overwatch today, prepare to be watched from every angle. Blizzard has continued the joke of googly eyes and slapped them on every single character – including Hanzo's dragons.
Fall Guys Wooooooo
The Fall Guys Twitter account has been taken over by well, whatever this is. The "wooo" however does reference the noise all of the blobby boys make when running, dashing, and jumping around the games' levels.
Woooooooo wooooooo wooo wooo???? Woo wooo! Woooooo woo woo woo woo. Woo. Woo? Woo! pic.twitter.com/KqHKj5yTwd

— ???????????????????? woo woo woo woo woo (@FallGuysGame) April 1, 2022
PUBG's Monster Chicken Royale
Sure, you've won a chicken dinner in PUBG before, but have you beaten one? Now's your chance in this utterly bizarre limited-time mode.
The king of monsters arrives in the Battlegrounds! Kill the monster or become the chicken feed. pic.twitter.com/2K5UFFu41e

— PUBG: BATTLEGROUNDS (@PUBG) April 1, 2022
Warzone's Totally Normal BR
Like that classic Oprah episode, everyone gets specialist in this new limited-time mode. There's also no fall damage, plenty of loadouts, and piles of cash. In other words, it's a recipe for disaster.
Saints Row Made For Life Edition
The Saints Row Made For Life Edition will set you back $100,000,000, but it does net you some great bonuses that will help give you that boost up into the high life. These include a book deal, a mega yacht, tons of vehicles, and even the position of CEO of Volition. Oh, but you better get in quick as there is only one available.
Bigger, better, bolder.

You got the cash? We got the stash, with the #SaintsRow Made For Life Edition. Pay to win at life & live like a Saint at the top of your game for just $100,000,000.

Only ONE available – register your interest: https://t.co/vuEljx4UNF pic.twitter.com/JAgeNERIii

— Saints Row (@SaintsRow) April 1, 2022
New Blood delays
New Blood Interactive speaks for everyone when it says Elden Ring has swept the team away. So much so that the studio has 'delayed' all of its games until 2023.
The world we are living in is uncertain.
The times we are living in are unprecedented.

So it is with a heavy load that we bring you this important news: pic.twitter.com/17XH1o8WbZ

— New Blood Interactive (@NewBlood) April 1, 2022
Guilty Gear Strive sequel
Move over Guilty Gear Strive, there's a new fighting game in town: Guilty Bear.
A small part of us wants this to be true – Arc Systems has even made a Twitter account for it!
◤ ̄ ̄ ̄ ̄ ̄ ̄ ̄ ̄ ̄ ̄ ̄ ̄ ̄ ̄
 次世代対戦格闘ゲーム最新作
 『GUILTY BEAR』発売決定!
______________◢

徹底的にかわいさに拘ったバトルシステム⚔️
癒されるファンシーサウンド🎧
総勢20名のキャラクターが参戦🐻♪https://t.co/FvYlQKKMUD#ギルティベア#エイプリルフール pic.twitter.com/GFxD9k2gYi

— GUILTY GEAR OFFICIAL (@GUILTYGEAR_PR) March 31, 2022
Payday Duel Debuts
Overkill, who is currently working on Payday 3, has unveiled Payday Duel, a new competitive card game that runs off patented "Creditable Art Relic Distribution" technology, or CARD technology.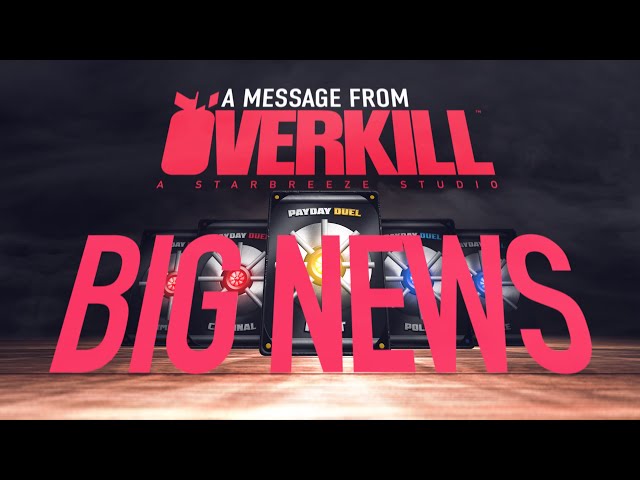 Arrowhead's Next Game
Arrowhead have posted a teaser unveiling their next game, or well possibly teasing it? The video from the studio features a look into the 'creative process' behind their next game before the video glitches out at the end with a red snapshot and what appears to be a logo.
Arrowhead previously worked on Helldivers and is currently working on a third person, next-gen, triple-A co-op shooter, which some believe could be Helldivers 2 based on a leak from Nvidia last year.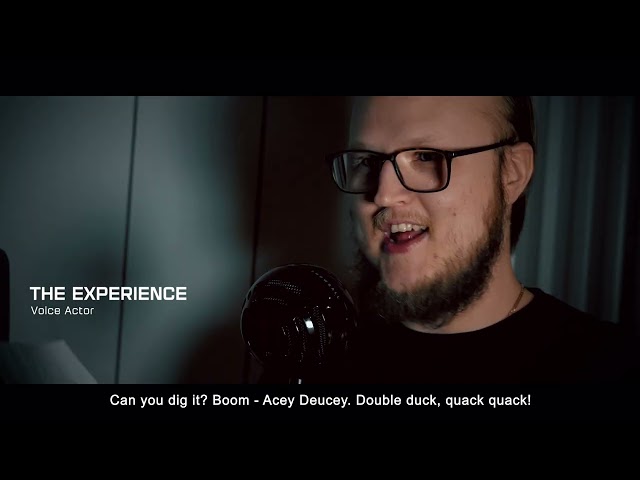 Phil Spencer's funeral plans
Phil Spencer loves the Xbox Series X fridge, ok? In our totally true report, he wants to be buried in it. But not before he's delivered to his own ceremony by a UNSC Pelican, of course.
Phil Spencer wants to be buried in an Xbox fridge:

Read more: https://t.co/RnF3MChSfr#Xbox pic.twitter.com/tIfLJpuAh6

— The Loadout (@loadoutgg) April 1, 2022
PS Plus' secret fourth tier
Yeah, the Xbox Game Pass rival sounds cool, but did you know you can pay a bit extra to delete one Xbox exclusive per year? Here's our report on Project Turkey Dinosaurs.
SOURCES: Sony is set to announce a secret fourth tier to its revamped PS Plus, reserved only for hardcore PlayStation fans 👀

Details: https://t.co/LNwOPWLajK#PSPlus #PS5 #PlayStation pic.twitter.com/eTt78qkzPu

— The Loadout (@loadoutgg) April 1, 2022
Goat Simulator movie
It's the adaptation no one asked for: the Goat Simulator movie. According to Coffee Stain, Steve-O is going to direct it and several audition tapes from the likes of Tom Felton, Joe Gatto, and more have 'leaked'.
Esports Awards getting cold Feet
The Esports Awards is heading to the North Pole this year.
That's it. That's the joke.
And now, the moment you all have been waiting for!

The location of the 2022 Esports Awards is…

The NORTH POLE!!!! 🏆🔥

See you there at the end of the year. We've heard that the weather is perfect around that time 🥶.#AprilFoolsDay pic.twitter.com/EQbEKHOfOz

— Esports Awards (@esportsawards) April 1, 2022
That's so 2013
Riot Games has just buffed Karma in League of Legends. Hit the panic button.
Only kidding, this is just a patch from 2013.
Here's the patch preview. Some cool stuff in this one. pic.twitter.com/7f457Q9f46

— August (@RiotAugust) April 1, 2022
Genshin Impact's thirst trap
Look, we all know you want to snog Abyss Lector, but you could be subtle about it. Now supposedly they've been made a playable character.
I heard that Paimon was just attacked by a mysterious Mitachurl. It seems that something important was stolen from her… https://t.co/OBOWdbYtXJ

— Genshin Impact (@GenshinImpact) April 1, 2022
Twitcheroni
Twitch has teased five new categories: pizza, silent reading, character creation, chores, and chat.
All hail the Twitch pizza meta.
Introducing a supreme new category, stuffed with possibilities. 2/6 pic.twitter.com/Wri7U9WeeT

— Twitch (@Twitch) April 1, 2022
And there you have it – some of the best and the worst April Fools 2022 gaming gags.
See you all next year.