Apex Legends players have had a week to get used to the Season 13 update and the introduction of Newcastle, the Apex Games' newest face, to the roster of playable characters. Prior to his release, fans were concerned that his ability kit would overlap with Lifeline's and ultimately drown her out – and it looks like those concerns were somewhat justified. It's only been a week, but Newcastle is already being picked over twice as much as Lifeline in-game.
Looking at Apex Legends Status, we can see that at the time of writing Newcastle is being picked roughly 8% of the time. Meanwhile Lifeline is sitting at 3.9%. This equates to roughly a 5% change in popularity for Lifeline – a major drop. These numbers might seem small, but when you consider Apex Legends' huge player count, it's actually quite a large number of players.
Of course, this could just be a temporary swing in popularity that reflects the fact that Newcastle is the newest legend in the game. However, the concerns expressed by players aren't unfounded and Lifeline mains have been calling for change for some time now.
During Season 9, Lifeline's Combat Revive passive ability lost what many consider to be its most important feature: the revive shield. This impenetrable barrier made Lifeline an important part of any squad and its removal hit hard. Fast forward to Season 13 and the release of Newcastle and we have the same problem – or at least, what people consider to be a problem.
In its current state, Newcastle's Retrieve the Wounded passive ability allows players to utilise a revive shield – of sorts – to drag downed teammates to safety before picking them back up. It can be broken, so it's not identical to Lifeline's original Combat Revive passive ability, but fans are asking questions about why this gameplay mechanic was removed from Lifeline and re-introduced to another legend.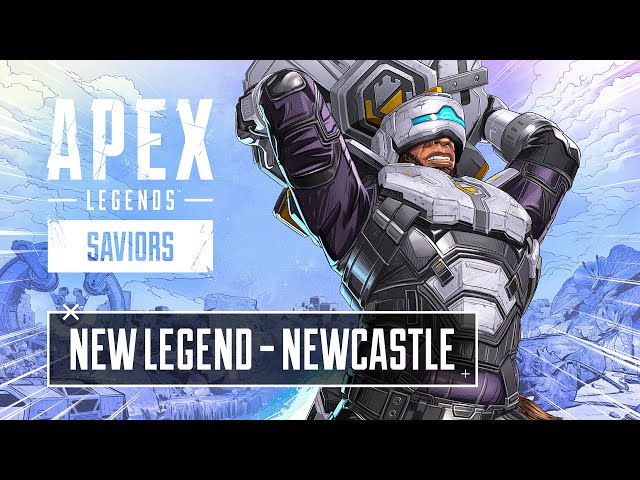 To make matters more interesting, during pre-release press events, Apex Legends' senior game designer Devan McGuire revealed that Lifeline will not be getting any changes anytime soon – even going so far to say that she's in a healthy place at the moment. This isn't necessarily reflected in the numbers, though.
Of course, Lifeline isn't sitting at the bottom of the list when it comes to legend popularity and pick rates in-game, but she's dropped significantly for the first time in a long while and has been steadily declining in popularity since this fateful Season 9 change. When Season 9 launched, she sat at around 9%. Throughout Season 10 and 11, this sat at just under 7% and by Season 12, she was only being picked around 5% of the time. There is the argument that as the roster grows, every legend's percentage would logically drop, but this declining trend hasn't been the case for those at the bottom (Crypto and Rampart) or those at the top (Octane and Wraith).
So, this has ultimately left fans wondering how bad it has to get before Lifeline gets the buff her fans think she deserves – an update that would see her return to her former glory as one of Apex Legends' most popular characters. At the moment, we don't know – and Respawn Entertainment seems quite certain that she doesn't need an update.
Despite Newcastle's addition to the roster as a supportive legend, Lifeline still remains the only active healer in Apex Legends. If you want to know where she sits in our Apex Legends tier list, you can find out here. If you're gearing up ranked, check out our updated guide to the Apex Legends ranks and all the changes to ranked modes here.