When is the Apex Legends Imperial Guard Collection Event start time? Well, the next major Apex Legends content update is here, and we can't quite believe it has already been two weeks since the Revelry update and Season 16 dropped. But, it has been two weeks and now the Imperial Guard Collection Event is upon us. If you're looking forward to jumping into this new event and everything it's going to offer, we have what you need to know about when it's all available right here.
Despite the fact that this Apex Legends blog post only confirms the start date of this event, the Apex Legends Imperial Guard Collection Event start time is 10:00 PST / 13:00 EST / 18:00 GMT on March 7. This information is based on the start time of previous in-game events; Respawn Entertainment has a schedule and it likes to stick to it.
However, it is worth taking all of this with a small pinch of salt. Although quite unlikely, the time above isn't set in stone and these things are subject to change and delays. When you consider the fact that the Imperial Guard Collection Event is introducing an entirely new playlist alongside the standard array of Collection Event content, it wouldn't be too surprising to see some delays.
With that said, though, Repsawn Entertainment has implemented larger updates in a timely fashion in the past. So, it should be fine.
If you're wondering what you're in for if you jump into Apex Legends for the Imperial Guard Collection Event, you can check out the long and short of it all in the trailer below: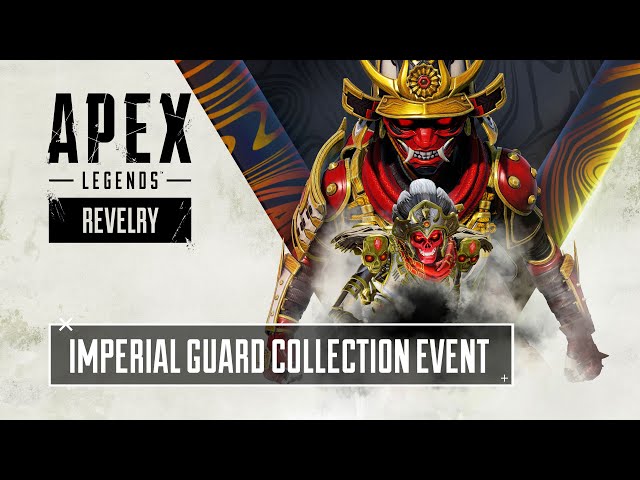 The Imperial Guard Collection Event will see Mixtape introduced as a permanent new arcade playlist in Apex Legends. This will feature the recently added Team Deathmatch alongside fan-favourites like Control and Gun Run. There's also going to be a "new" Wraith Heirloom to get your hands on and a series of cosmetics for legends like Loba and Revenant inspired by early Imperial Japan – cosmetics inspired by Shoguns and Samurai.
We know we are pretty convinced that Apex Legends could help new ranked players with this useful feature, but spending some time familiarising yourself with the new Apex Legends classes (and the gameplay mechanics this battle royale offers) in Mixtape – which is available indefinitely from the start of Apex Legends' Imperial Guard Collection Event – is a pretty good way to prepare yourself to climb the Apex Legends ranks too.