Xbox Game Pass is getting a new FMV game from Sam Barlow later this year called Immortality, building off the developer's previous titles Telling Lies and Her Story, and bringing with it a fascinating new gameplay twist that innovates on the typical Heavy Rain-like choices this style of game has implemented in the past.
Immortality charges players to review the footage of three films set across three separate eras of movie-making, tracking the career of fictional actress Marissa Marcel, who has seemingly disappeared in the time since her last film in 1999. Players will have to review the footage of the film and try to uncover the mystery of what has happened to the actress, and to make the act more compelling, the game features a fascinating new gameplay mechanic.
Players move through the three movies using a match cut mechanic, allowing them to highlight certain features of each movie and using that to jump to similar elements in one of the other two films. For example, the trailer shows a cross in one film, which players can use to jump from that film to another and start gathering further clues from there.
It's a fascinating mechanic that adds a whole new level of interaction to FMV games, which usually rely on players making Heavy Rain-like decisions to affect the outcome of the story. It's far more in line with a game like Lucas Pope's Return of the Obra Dinn, which required context clues and attention to detail to solve the mystery.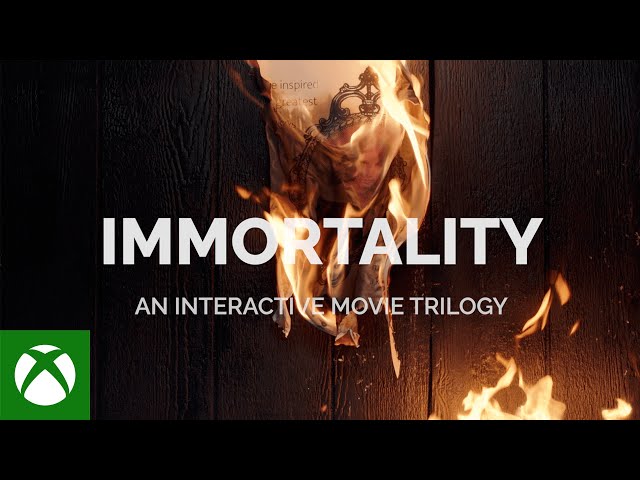 Sam Barlow's previous efforts played with the idea of selecting files and searching for information related to videos, each showing a willingness to bring more out of the FMV game format, but this is the most ambitious shift yet and highlights how committed Barlow and co-developers Half Mermaid to bringing the most out of this style of game.
It's an exciting addition for Xbox Series X|S players, and given that there's no announced Xbox One compatibility, it looks to be a game that truly takes advantage of the processing power of the modern Xbox consoles. Eager gamers are going to want to keep an eye on the Xbox Game Pass list for the day this one gets added.